Restaurant Review: Sammy's Beach Bar & Grill. As in, Hagar's New Grub.
Yes, that's right, Ian finally had the chance to review Sammy Hagar's restaurant, Sammy's Beach Bar & Grill, in this week's paper. I was supposed to go check it out, but was too busy (sob), so I can't give any musical perspective on it. However, we also have a behind-the-scenes slideshow of the kitchen and restaurant, which might help. Right now. It's your tomorrow.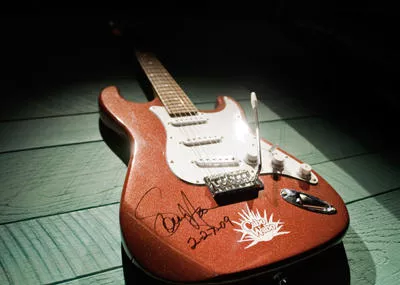 Riverfront Times works for you, and your support is essential.

Our small but mighty local team works tirelessly to bring you high-quality, uncensored news and cultural coverage of St. Louis and beyond.

Unlike many newspapers, ours is free – and we'd like to keep it that way, because we believe, now more than ever, everyone deserves access to accurate, independent coverage of their community.

Whether it's a one-time acknowledgement of this article or an ongoing pledge, your support helps keep St. Louis' true free press free.