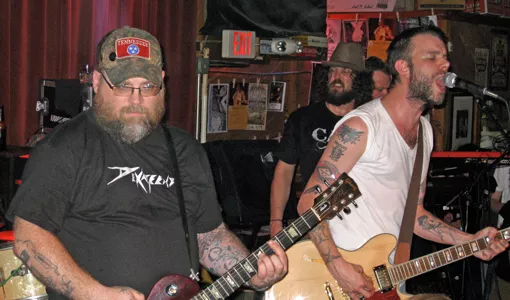 Lucero Slide Show
Nearly 300 people crowded into the
Lucero show at Off Broadway
last night, ready to drink -- the bar was out of PBR tallboys by 10 p.m. -- pump their fists and shout along with every word the Memphis bar-twang band sang. Oh, and fight: After the second song, a riotous girlfight broke out (
photo here
), causing multiple people to be tossed out.
Blogger South City Confidential was there and has a great, er, blow-by-blow report
. Either way, Lucero was in top form, seeing as how last night was its first show since finishing a new record, its major label debut, at Ardent Studios.