To answer a question a commenter asked today: As a reminder, the 2009
RFT
Music Awards Showcase is Sunday, June 7, all day in the Delmar Loop. The showcase bands haven't been chosen yet, because I'm still working on the music awards nominations ballot. (And to clarify something that people ask every year: Showcasing bands are chosen from the ballot; it's
not
an open nomination/application process.) Those nominated will be announced in the April 23 issue of the
RFT
.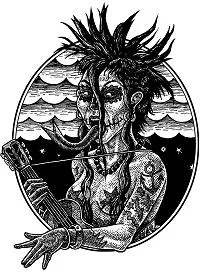 However, because every year people ask how bands are chosen -- and think that I only nominate my friends or play favorites or something -- I figured I'd be open with how bands are chosen. I send an email around to record store workers, venue employees,
RFT
writers, local musicians and promoters and such, asking for suggestions for great bands/people they've seen. Everyone's tastes are different, and everyone hangs out in different places, so it helps me remember things I may have forgotten about, or discover things that might be overlooked. Those choices and my own observations help me cobble together a ballot.
Here's something a bit different this year, though: I figured I'd toss up a blogpost asking you guys about the good, talented local bands you've seen out and about. I don't care as much about genre as I do quality. I also don't care about street-teams, so 50 comments about one bands will be transparently based off a MySpace bulletin. But I'm curious to hear your input.
So, go on. What talented bands have you seen lately? Comment away. As a reminder, last year's
winners
and
nominees
can be found at those links.