If you love St. Louis hip-hop and weren't at Pangea's house party reunion show in south city last night, then I am truly sorry for you. The past, present and future of St. Louis hip-hop were all gathered in one room, performing and having a blast.
While the event was promoted heavily with flyers and on MySpace pages, it still managed to be low-key. The crowd was large but friendly, and the show went down in the basement of the house. It was smoky, crowded and hot as hell, just like a good house party should be.
The hosts of the party, the Midwest Avengers, opened things up with a handful of their rock/rap jams.
Next up were the stars of the evening, Rockwell Knuckles and Wafeek, reunited under the banner of Pangea.
With Trackstar the DJ on the turntables, the pair plowed through a half dozen songs that included cuts from Knuckles'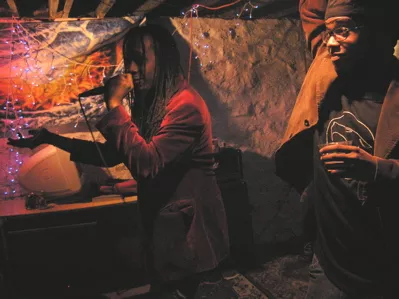 Eventually the show turned into a sort of Best of 2008 St. Louis hip-hop revue. Family Affair took the stage to perform "Bang 2 Slang" with Rockwell. Black Spade picked up mic to sing the soulful chorus on "Her Perfume," while Rocky and Feek rapped their verses from the song, which was on Spade's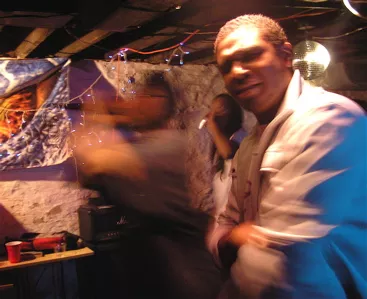 Vandalyzm
Black Spade
Wafeek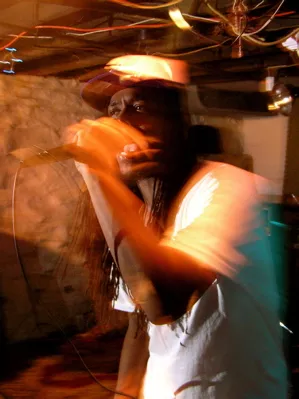 Wafeek again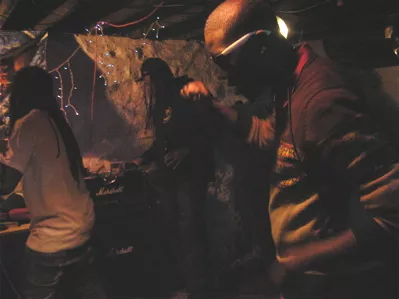 Tef Poe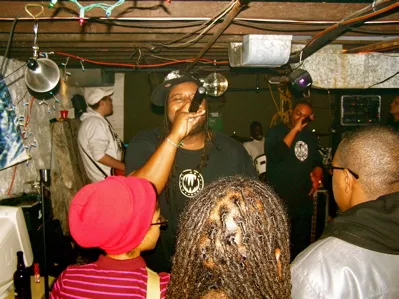 The Midwest Avengers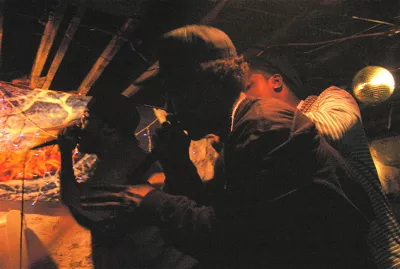 Family Affair
Wafeek and Rockwell Knuckles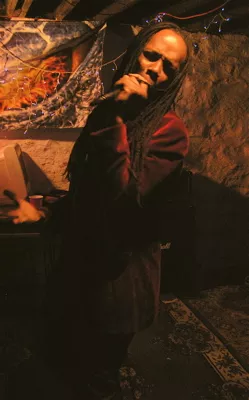 Wafeek

-- Keegan Hamilton