Even though Sammy Hagar isn't opening one of his patented Cabo Wabo Cantinas in St. Louis, he announced yesterday that he's opening another restaurant here: Sammy's Beach Bar & Grill, which will replace the Moby's Fish Tales restaurant in the Harrah's casino in Maryland Heights.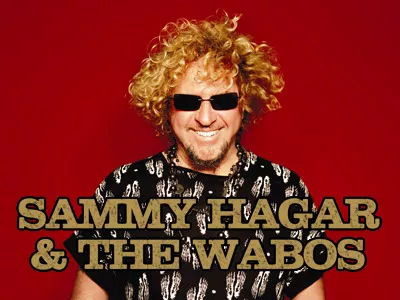 During an interview today on
KSHE
, Hagar described the food (menu examples include chili-lime wings, chili fries and an ahi burger, made from recipes courtesy of
Emeril
, mmm) and ambiance (think casual beachfront-cabin fare, with TVs showing CNN, a two-hour loop of Sammy photos of his life/performances, among other things). The Red Rocker said the restaurant is scheduled to open in January.
More Sammy: A slide show from his November 19, 2008 concert at the Pageant!
He played at the Pageant last night, and is appearing again tonight. These shows are a benefit for the charity Blessings in a Backpack -- an entity which is also reaping dividends from the restaurant, much like the Maui branch of Sammy's Beach Bar.
We'll have a slide show of fans and Hagar himself here tomorrow. I'm exhausted and can't go to the show, so those who do go will have to chime in for everyone else. Contrary to what some people may have thought, our critipck on Hagar this week wasn't meant to be a diss or a slam on Sammy -- but a slightly tongue-in-cheek expression of how much the city of St. Louis adores him. Which is a fact!