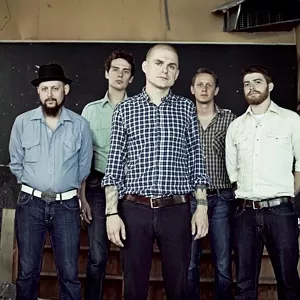 In this week's paper, Christian Schaeffer reviews Kentucky Knife Fight's The Wolf Crept, The Children Slept. He had this to say:
If you had to assign Kentucky Knife Fight a spot in the music-genre ghetto, alt-country would be its best fit. But while much of alt-country coasts on late-night confessions and early-morning regret, there is no such earnestness here. Singer Jason Holler's characters have no time for remorse and no use for sentimentality. The ramblin' man in "Herschel Walker" appreciates the gentle but fleeting mercies of a good woman before before hitting the road, telling her that he "can't make a living off of what you say." There's also a certain respect paid to outlaw country, as well over half of the thirteen tracks collected hear sound like they are straining to become the next "Radar Love." (That's not an insult.)
Read the rest of Schaeffer's review here. The band's CD release show is this Saturday night, October 25, at Off Broadway, with the Blind Eyes, Dana Anderson and The Dirty 30s. Tickets are just $5. Take a listen to an MP3 from the album below. And after the jump, a bonus slide show of the band's video shoot, which took place in Granite City, Illinois.
MP3: Kentucky Knife Fight, "Herschel Walker"