I'm pleased as punch to post that we have a contest running in conjunction with Dead Confederate's show here on Monday night at the Bluebird. Guaranteed, the band will blow you off stage; it'll be one of those gigs you'll be glad you attended, because years from now you can say you saw them back then.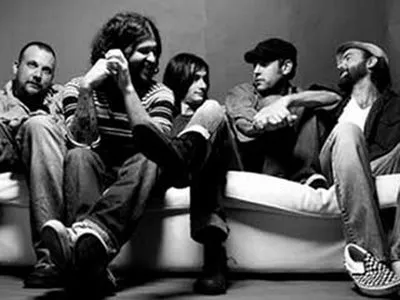 Anyway, I have:
*a pair of tickets to Monday's show, which also features Catfish Haven, Lovelikefire and Jon Hardy & the Public on the bill *a copy of the band's debut CD, Wrecking Ball *a homemade T-shirt made by the members of Dead Confederate themselves, involving markers and paint on a white T-shirt
Rad! All you need to do is post who your favorite Athens, Georgia band is in the comments that's not R.E.M. -- and why. Leave a real email address too. This contest closes on Sunday at 5 p.m.; winner will be notified soon after!
Here's an MP3 to tide you over of single "The Rat."
MP3: Dead Confederate, "The Rat"
-- Annie Zaleski