INDIAN JEWELRY (MySpace)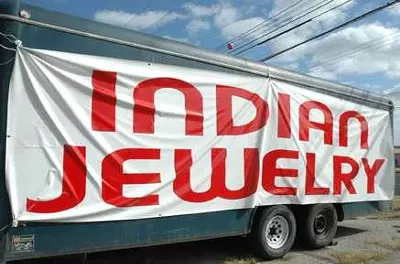 When:
Saturday, September 6
Where:
Lemp Neighborhood Arts Center
Playing with:
Thankful Tree, Dust Bunny
Sounds like:
"The rolling, tribal rhythms of several songs create an effect similar to being tossed to and fro at the mercy of the waves, while occasionally the momentum evaporates and the listener is (momentarily) cut adrift. "Walking on the Water," funnily enough, is a good example of the latter; its listless looping of vocals and guitar is both overheated Velvet Underground and undercooked Sonic Youth. Much stronger are "Too Much Honkytonking," a hung-over lament whose loping rhythm successfully transverses a syrupy, Butthole Surfers-like haze." (
link
)
-- Chris Gray
MP3: Indian Jewelry, "Temporary Famine Ship"
THE SHONDES (MySpace)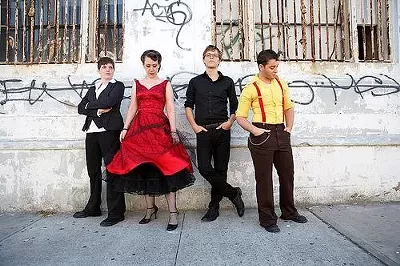 When:
Sunday, September 7
Where:
Off Broadway
Playing with:
Helium Tapes, Paper Dolls
Sounds Like:
"Some are quick to call the Shondes a "queer-core" band based on the presumed transgendered identities of a few members — and because its sound easily attracts a college-aged queer-core audience. But it's more precise to call these New Yorkers a powerful, political band composed of young queer activists. While often compared to Sleater-Kinney, the Shondes sound more like the Gits: bold, melodic and aggressive, with music featuring interesting Jewish folk-music underpinnings." (
link
)
-- Jaime Lees
MP3: The Shondes, "Let's Go"
BELLAFEA (MySpace)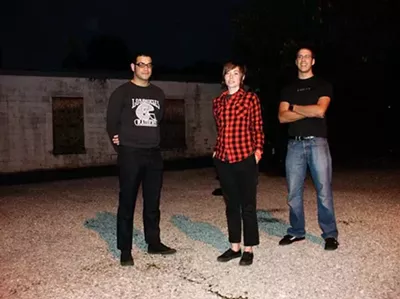 When:
Sunday, September 7
Where:
Lemp Neighborhood Arts Center
Playing with:
The Shitty Friends, Oh No You Didn't, Stiff Kittens
Sounds Like:
"For the North Carolina trio Bellafea, the lines that separate punk, metal, art-rock and folk completely dissolve in a barrage of dark-hued, beguiling three-minute miracles. On the group's debut full-length Cavalcade, snaky, math-rock guitar lines bleed into solemn dirges, which in turn become sweetly sung torch songs." (
link
)
-- Christian Schaeffer
MP3: Bellafea, "Depart, I Never Knew You"