Come on out to the Gramophone tonight -- admission is free -- and pick up some new tunes, courtesy of DJ Trackstar. Finsta is hosting, and there will be performers there who are also on the album. From his email:
[Tonight is] the ONE and ONLY place to pick up a limited edition, pre-release copy of my debut album (after nearly 50 mixtapes), Pocket Full of Ones...and get this--they will be sale for only $1.00 in honor of the five-year anniversary of the release of One Dollar Mix Volume 1 (9/4/03)...also pick up my BRAND new "Hip Hop Needs Balance" Tees...AND catch one of the first copies of Still Dreamin 3, released today...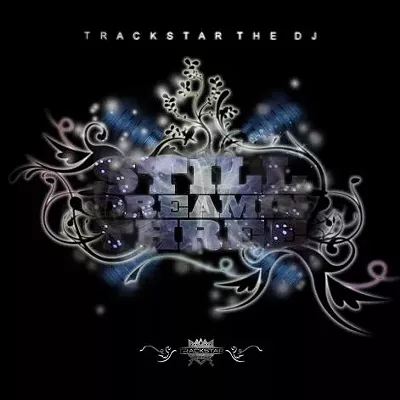 Tracklisting for Ones and Trackstar's new Still Dreamin' 3 mixtape, after the jump. Heck, download Dreamin' by clicking on this link here.
STILL DREAMIN 3 1. Norman Connors-Invitation 2. Mos Def/DJ Honda-Travellin Man 3. Jay Dilla/Pete Rock/Bilal-Untitled 4. Janet Jackson/Q-Tip-Got Till Its Gone 5. John Legend/Andre 3000-Green Light 6. Bobby Blue Bland-Ain't No Love in the Heart of the City 7. Busta Rhymes/Erykah Badu-One 8. Jill Scott/Mos Def-Love Rain (Coffee Shop Mix) 9. Mos Def/Vinia Mojica-Climb 10.Gotta Be Karim/Coultrain-Counterfeit Version (prod. Stoney Rock) 11.Amanda Diva-Supa Woman 12.Common Sense/Slum Village-Thelonious 13.Talib Kweli/Cornel West-Bushonomics 14.Mickey Factz/D'Angelo-Africa 15.Black Spade/Kash-Two Step (prod. Stoney Rock) 16.Black Eyed Peas/Q-Tip/Talib Kweli/Cee-Lo/John Legend-Like That 17.Marlena Shaw-Woman of the Ghetto 18.Crystal/Redburd Jr.-Sing My Soul (prod. DJ Reminise) 19.Marsha Ambrosia-CoStar 20.Strange Fruit Project/Erykah Badu-Get Live 21.Gangstarr/K-Ci/Jojo-Royalty 22.Outkast-Player's Ball (reprise) 23.Q-Tip-Gettin Up 24.Mos Def/Isley Brothers-Beauty in the Dark
Pocket Full of Ones: 1. Finsta-Finstro (prod. Koko) 2. Wafeek-Sun of God (prod. Stoney Rock) 3. John Hill-Beats and Rhymes (prod. Nodzilla) 4. Black spade-New African (prod. Stoney Rock) 5. Nato Caliph-Convoluted (prod. Stoney Rock) 6. Jia Davis-Streetspeaker (prod. Trackstar the DJ) 7. QB-An Average Day (prod. Phase One) 8. Reprezent-Divine Intervention (prod. Phase One) 9. Toyy-Spell it Out (prod. Cave Precise) 10.Midwest Avengers-Many Styles (prod. Phase One) 11.John Hill-Why Wouldn't I (prod. Phase One) 12.Lyfestile-Home (prod. Dro) 13.A-Bex-Movin On (prod. Trackstar the DJ) 14.Gotta Be Karim feat. Teresa Jenee-Daddy (prod. Stoney Rock) 15.Crystal feat. Redburd Jr.-Cipher (prod. Stoney Rock)