Artist: Manfred Mann's Earth Band
Album: Somewhere in Afrika
From: Vintage Vinyl's 99 cent bin.
Year: 1983
Label: Artista Records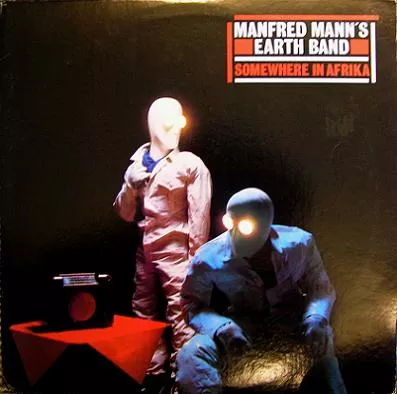 What it sounds like: The Police crossed with Daft Punk incorporating African chanting and Zulu-language lyrics about black power. In other words, the next Vampire Weekend album.
Best Track: "Runner." Half of the album is classic early '80s tracks with keyboards, drum machines and high-pitched bass. The other half is an off-target, African-influenced concept album. This song comes from the former. Like any '80s number worth its weight in aviator shades, "Runner" constantly builds to an anthemic crescendo. It sounds like the training sequence from every movie from Quicksilver to Karate Kid. The lyrics of this song alone make you want to run along the beach and throw jabs at the air: "Hear the beat/see the sweat on the ground/watch your step keep your cool/ Though you can't see what's in front of you."
All of this takes place over ambient synthesizers, tense strings, and a snapping drum machine punctuated by crunchy guitar riffs. Me gusta.
Worst Track: "Africa Suite: Brothers and Sisters of Africa, To Bantustan?, Koze Kebenini, and Brothers and Sisters of Azania." This was simply bizarre. Side 2 of the album featured three covers and this medley of Manfred Mann-penned Africa liberation/tribute/influenced songs. The "Suite" featured lots of chanting in Zulu and other African languages about "Bantustans," explained in the liner notes as places where "Black families live without their men-folk who work hundreds of miles away in the big cities." There was also a lot of exclamations of "Amandla" and "Awethu," explained in the liner notes as "the black power slogan often chanted at funerals and meetings" in South Africa.
All of this chanting took place over arrangements that sounded like generic Police songs and included tinkling '80s keyboards, rippling drum machines and noodling butt-rock guitars. It all kind of freaked me out, actually.
Worst Track, Number Two: "Redemption Song (No Kwazulu)" A butchered cover of the classic Bob Marley song that featured techno-style synthesizers and power ballad electric guitars. Wince inducing.
Who you can thank for the amazing cover art: Cover by Martin Poole, modelmaking by Paul Baker.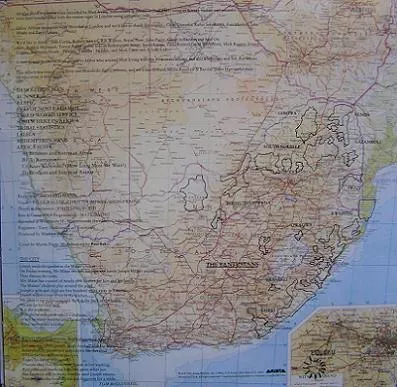 Interesting Facts: Via Wikipedia: Manfred Mann's real name is Manfred Sepse Lubowitz, and he was born in South Africa and trained as a classical and jazz pianist. He eventually became a rock and roller under the banner of Manfred Mann and the Manfreds and had a couple hits, including "Do Wah Diddy Diddy" made famous by Bill Murray in Stripes, "Sha La la," and a shitload of Bob Dylan covers. Manfred Mann the group broke up when bassist Jack Bruce left to form Cream. Mann moved on to a short-lived experimental jazz trio called Manfred Mann Chapter Three.
In 1971 Mann fromed Manfred Mann's Earth Band, which moved away from the pop sounds to classical and jazz influenced prog-rock. Chris Slade of AC/DC fame was the drummer. They notched a number one hit with a cover of the Boss' "Blinded By the Light." The native South African Mann, recorded Somewhere in Afrika as part of the anti-apartheid movement that started in the early '80s. Mann left the band but they're still around today performing only as the Manfreds.
-- Keegan Hamilton