Artist: Mel'isa Morgan
Album: Do Me Baby
From: Vintage Vinyl's 99 cent bin.
Year: 1986
Label: Capitol Records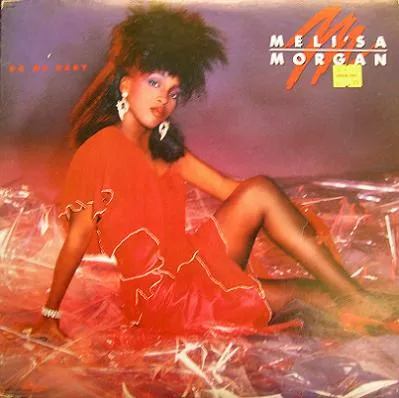 What it sounds like: Music by which to make love to your old lady. Only from the '80s -- not ironic, not trip-hop, and not Dan the Automater.
Best Track: "Do Me Baby." A Prince cover, this song oozes, drips, and gushes sexuality just as much as the title would indicate. Let's go straight to the lyrics: "Do me baby like you've never done before, ooh ooh, give it to me 'til I just can't take no more, c'mon do me baby." This is all over finger snaps, a tinkling hi-hat and cheesy synthesizers. The outro may be the highlight of the song, as Morgan hits the high notes for a solid thirty seconds, saying nothing but "Do me, oh, do me oh, baby, ooooooooooohhhhhhhh."
Worst Track: "I'll Give It When I Want It." Remember the South Park episode where Cartman forms Faith Plus One, a Christian rock band that takes songs obviously about sex and randomly inserts "Jesus" into the lyrics? This begs to be a Faith Plus One song. Cue a spastic synthesizer beat and fusion jazz bass and guitar, and…."I need to feel passion and desire deep inside Jesus. Don't turn me on just to turn me off. I'll give it when I want it, you know I will Jesus. Then you'll get it, I'll give it to you boy, you know what I'm talkin' 'bout. When you're around Jesus, I'm like heat in the flames, I up and down."
(Honorable mention for worst track has to go out to "Fool's Paradise," for using a synthesizer beat that sounds just like the soundtrack to the blue underground world in Super Mario Brothers.)
Who you can thank for the amazing cover art: Nothing says "do me" like femullets and cellophane. Design by John O'Brien, stylist Jessie Caprio.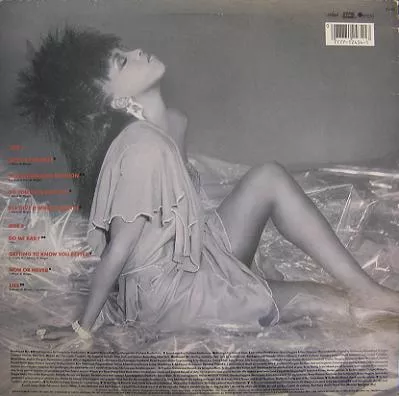 Interesting Facts: Via Wikipedia: Do Me Baby was Morgan's debut solo album and it peaked at number four on the R&B charts. Ironically, for someone who titled her album Do Me Baby, she started singing in a church gospel choir. At one point she was the front woman for the '80s dance group Shades of Love. She also sang in a group called High Fashion. In 2005 Morgan attempted a comeback, releasing an album titled I Remember. You can judge how well that went by visiting her Web site.