Congrats to local boys the Radical Sons, who are releasing the single "Brother Speed" b/w "Jungle" via RCRD LBL, whose Web site describes it as "a network of ad supported online record labels and blogs offering completely free music and multimedia content from emerging and established artists." (Virtual labelmates of the Radical Sons include Cold War Kids, Cassettes Won't Listen, Simian Mobile Disco and fellow St. Louisians Gentleman Auction House.)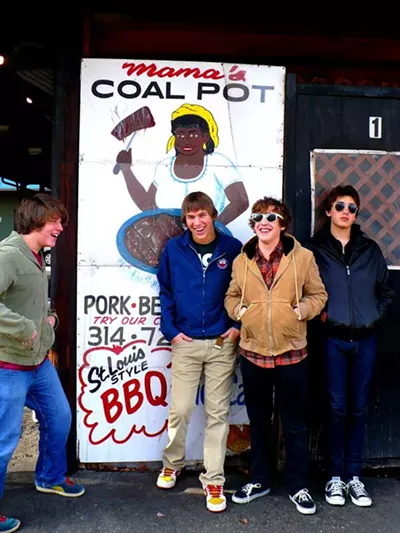 The two songs -- which are streaming right now via the band's MySpace -- will go live on RCRD LBL July 31. On that same day, the group will be playing at Red Sea along with pals the Turbo Fruits (a.k.a. Jonas Stein and John Eatherly of Be Your Own Pet). While the band isn't really breaking any new ground with its music -- fans of strummy NYC grime-rock such as Television, Velvet Underground and the Strokes will see why -- its lo-fi aesthetic and enthusiasm (especially centered around vocalist/guitarist Ben Goldstein and guitarist Nick Risler) bodes well for the future; if anything, the band shows a ton of promise.
The Radical Sons are also slated to play the CMJ music festival this year, according to its MySpace.