(Sex Robots, ca. 2008)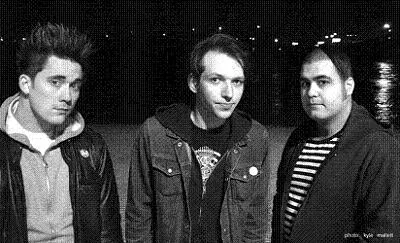 Just in time for summer comes new tunes from yr 2008 RFT Best Pop Band, Sex Robots! That link right there contains streaming versions of "Another Nite" and "Xs for Eyes" (as well as my jam "Come Pick Me Up"), but this post right here has three new demo tunes for downloading!
MP3: Sex Robots, "Boy Dynamite" MP3: Sex Robots, "She Wants to Kill Me" MP3: Sex Robots, "Cold Cold Heart"
The band's next show is July 6 at the Oil Factory/Building R/whatever it's called these days with the
Scurvies
-- a punk band from
Alaska
--
Ultraviolents
and
Revolution Radio
. Flyer and all of that info after the jump.