(Thanks to bands for permission to post songs for download!)
(.e)
.e www.myspace.com/dottiesound In recent years, home recording software has put the ability to make quality recordings in the palm of nearly every musician's hand. Naturally, this has spawned a new generation of bedroom recording savants who base their compositions on careful layering and overdubbing of multiple motifs (and the occasional charming background noise of a television set or roommate shuffling around in the next room). But .e manages to bring her one-woman creations to life in the live setting as well. A tasteful array of looping devices, effects pedals and a dreamy whisper of a voice adds up to the ethereal sway of her noise-pop experiments. -- Shae Moseley Vintage Vinyl, 8 p.m.
MP3: .e, "Noah's Arc"
The Conformists www.theconformists.com Like the slightly shifting monotony of a ship at sea on choppy waters, the Conformists writes music that is ever-morphing yet manages to create a trance-like effect. The band holds audiences hostage, until it sees fit to drop an assault of jagged dissonance and strange tempo shifts that are perfectly "wrong." Mike Benker's voice can shift from psychotic whispering chants to full-bodied baritone shouts that are reminiscent of Glenn Danzig – but it always finds its place among the confounding instrumental menagerie that resembles the angular experiments of bands like Slint and the Jesus Lizard. -- Shae Moseley
MP3: The Conformists, "Tax Deduction"
Eric Hall www.myspace.com/ehallstl As a musician who manipulates, shapes, and otherwise corrals noise into manageable forms, Eric Hall has performed as part of experimental groups like Grandpa's Ghost and Peanuts. But when he is on his own, Hall's compositions float, formulate and dissipate in an ongoing exercise in entropy as chaos and order feed into one another. His work tends to turn from dreamy and ambient to disruptive and distorted, and his on-the-fly method of performance ensures that you never hear the same song twice. -- Christian Schaeffer
MP3: Eric Hall, "Detroit"
Raglani www.myspace.com/raglani When distributing Web of Light to reviewers, Joseph Raglani included a cryptic press release that touts the new album as the soundtrack to "a film lost in space." Listeners must conjure their own accompanying imagery, and Raglani's instrumentals suggest fantastical happenings, with synthesizers surging like laser-gun fights and fizzing through ambient space like coasting spacecrafts. Raglani unleashes occasional feedback screeches and buzzing-hive noise swarms, but he's not interested in sonic confrontation. Laced with fractal psychedelic guitar and field-recorded nature noises, Raglani's songs feel like futuristic shoegaze, created by artificial intelligence in the post-human wilderness. – Andrew Miller
(Hear Raglani's music at MySpace.)
(Quief Quota)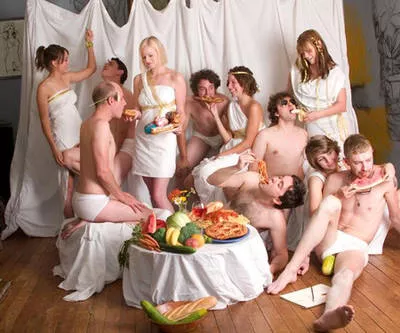 Quief Quota www.myspace.com/quiefquota Quief Quota – a.k.a. five-sixths of the venerable experimental outfit Skarekrau Radio, which itself turns twenty years old this fall – excels at creating rickety indie weirdness. The conversations the band has on its debut Chattin' With Quief Quota resemble a cross between Miranda July's twisted daydreams and subversive Sesame Street. Hints of Pavement's askew indie, Beck's lo-fi-folk weirdness and plenty of perverted twang and freak-jazz make songs such as "Love Triangle" and "Pop's Rocks" feel like deliciously inappropriate nursery rhymes. -- Annie Zaleski Delmar, 11 p.m.
MP3: Quief Quota, "Yee Haw"