(Thanks to bands for the music!)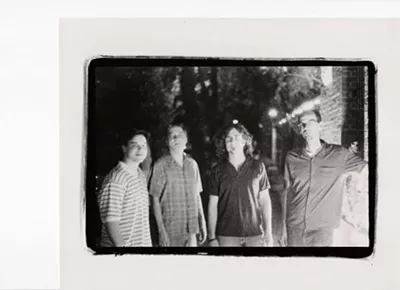 Dogtown Allstars www.myspace.com/dogtownallstars What can we say about the Dogtown Allstars that one of their countless riffs couldn't say better? The four-piece remains a shining star of feel-good dance music, bringing together noodle-dancing hippie chicks and goatee-stroking jazzbos under the sway of the almighty groove. Fueled by Nathan Hershey's organ and electric piano, the Allstars fuse the kinetic energy of high-powered jam-band funk with the syncopated strut of New Orleans R&B (the Meters are an obvious influence). The mostly instrumental jams allow room to highlight the instrumental prowess of the quartet, but the band remains committed to airtight grooves and switchblade riffs. -- Christian Schaeffer Delmar Lounge, 1 a.m.
MP3: Dogtown Allstars, "Axle Grease"
Lamar Harris www.lamarharris.org As producer, arranger and over-all jazz deconstructionist, Lamar Harris roams across an urban musical landscape like a graffiti artist obsessed with smudging and smearing boundaries. Over crisp, dense beats and squiggling keys, Harris sprays horn and bass lines that have the expressiveness of jazz and the grooves of hip-hop. Though he's honed his sound in the studio, his most recent release, Live at the Bistro, recorded at the St. Louis jazz club in January 2008, captures how vivid and visceral his funk can be. -- Roy Kasten Brandt's, 9 p.m.
MP3: Lamar Harris, "Soul Strutt"
Upright Animals www.myspace.com/theuprightanimals The Upright Animals have the blessing of St. Louis rock royalty, having opened for Chuck Berry on a number of occasions. Just don't expect to see them duck-walking across the stage anytime soon. The quintet leans heavily on expansive rock & roll, using arena-sized riffs and larger-than-life drums to fill up the room. Jamie Irwin's big-hearted vocals is tailor-made for modern rock radio, and his band mates push him towards the stratosphere with spacey, amorphous sheets of sound. (CS)
(Nite Owl)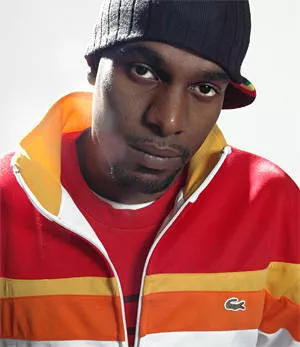 Nite Owl www.myspace.com/nitroowlious Nite Owl's victory at the Koch Records-sponsored Koch Madness contest (which netted him $1000 and a single deal with the label) is the latest result of the hip-hop vet's tireless hustle. This year alone, he's played numerous gigs at the Old Rock House and Duck Room, released a double album (Spoiled Rotten, whose Outkast/Kanye influences rang true) and will perform at the Hot 104.1 Summer Jam alongside T.I. and Keyshia Cole. -- Annie Zaleski Elvis Room, 10 p.m.
MP3: Nite Owl, "Can I Get Some"
Kim Massie
www.kimmassie.com
Kim Massie is one of this city's treasures. She has been entertaining lucky locals for decades with her soulful voice and playfully sassy attitude. In addition to crooning her original songs, Massie has the power to make covers sound like they were written just for her. While most entertainers her age have retired long ago, Massie is still working her thick, enviable pipes, in venues that range from the elegant Fox Theater to dark corner bars and even under the Arch, where she dueted with Cyndi Lauper last July.
-- Jaime Lees