DJ Name: DJ KARIZMA
Real Name: Angela Villinger Web Site: http://dj-karizma.com/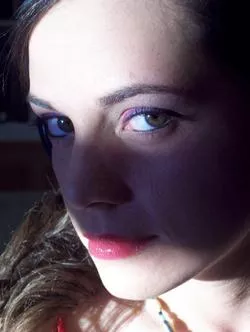 Age: 23
How Long Have You Been DJing? 6 years
Describe the style of music you play .Breakin, housey, electro beats!
What's your favorite place in St. Louis to spin? Dante's Nightclub
Do you have a DJ idol? If so, who is it? Nick Warren and DJ ICEY
What made you get into DJing? I have always wanted to dj! I wanted to take my musical knowledge to the next level!
What's your guaranteed dancefloor-filler? "Loneliness" by Tom Kraft
Who are you looking forward to see, if you win and get to attend Ultra? Underworld, Freddie Le Grand, Tiesto, Carl Cox
Why should people vote for you at the Spin-Off, to be the winner? Because of my strong determination, and Love for spreading the music.