According to the NME, he is. Courtney Love herself has chosen Half Nelson's Ryan Gosling to play Nirvana's Kurt Cobain in an upcoming adaptation of Charles Cross' Nirvana biography Heavier than Heaven. (She'd reportedly like Scarlett Johnansson to portray her.)
Hmm. Let's see how this works. Here's Gosling looking scruffy enough to play the Mighty KC:
(courtesy deadlinehollywood.com)
Here's him flashing blue enough eyes to be Kurt.
(photo courtesy aceshowbiz.com)
But isn't he a little....Paul Giamatti here?
(photo courtesy msnbcmedia2.msn.com)
And holy smokes, it's David Arquette.
(courtesy ecorazzi.com)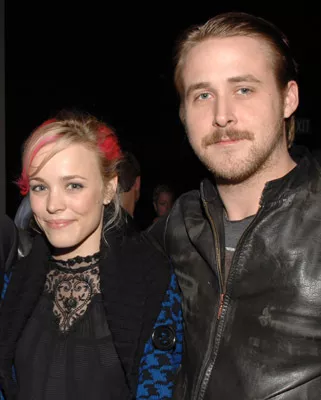 Benefit of the doubt here, but hmm. I'm not so sure about this supposed casting decision.
-- Annie Zaleski