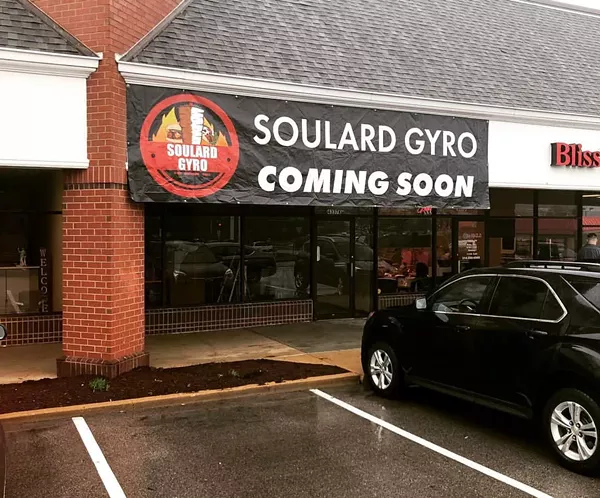 Soulard Gyro is growing — again.
Ten years ago, Vedad Becirovic began serving up gyros and other Greek-inflected food in a tiny Soulard storefront. Since then, he's opened a second location in O'Fallon.
But this year could be his biggest yet. Soulard Gyro isn't just planning to complete a move within a week or two
to a much bigger space
. It's also getting set to open a third location, this one in south county.
The eatery just signed a lease for a spot at 4337 Butler Hill Road, a space within the Schnucks-anchored plaza just blocks from the I-55 exit. The banner went up announcing the location's new tenant yesterday; Soulard Gyro hopes to have the outpost open by the end of May.
Like its older siblings, the south county Soulard Gyro will be counter service, with pretty much the same menu.
As for Soulard Gyro's much-anticipated move to its new home at 900 Shenandoah Avenue, the former home of Ninth Street Deli, Becirovic says that should be taking place any day now. That's not just wishful thinking: he has a city inspection today, and if all goes well, customers could be getting their gyros (and much, much more) out of the Shenandoah location as early as next week.
We welcome tips and feedback. Email the author at sarah.fenske@riverfronttimes.com