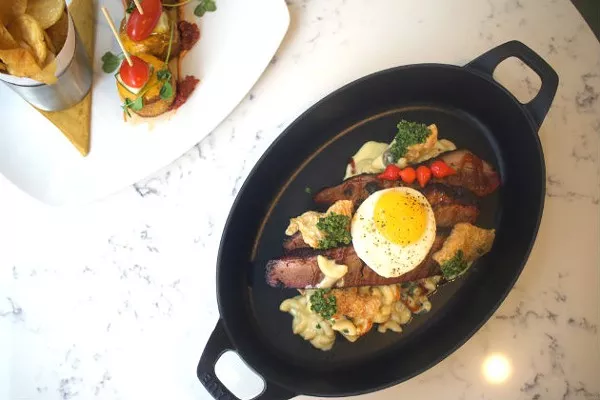 November may have brought with it some chilly temperatures, but the St. Louis restaurant scene was as hot as ever. The
big opening of the month
— and one of the biggest of the year — was the highly-anticipated Grand Tavern by David Burke, located inside the newly-opened Angad Arts Hotel. Burke, a nationally renowned chef who has appeared on
Top Chef Masters
and was named to the "Who's Who of Food and Beverage in America" by the James Beard Foundation, brings with him the celebrity luster that has the potential to transform Grand Center into the dining destination the area has hungered for over the years.
Grand Tavern was not the only long-awaited opening of the month, however. Rockwell Beer finally opened at the end of the month, two years after the brewery was originally announced. If the beer isn't enough to get folks excited, Rockwell has
teamed up with chef Gerard Craft
to develop the brewery's food offerings. No doubt, it will prove worth the wait.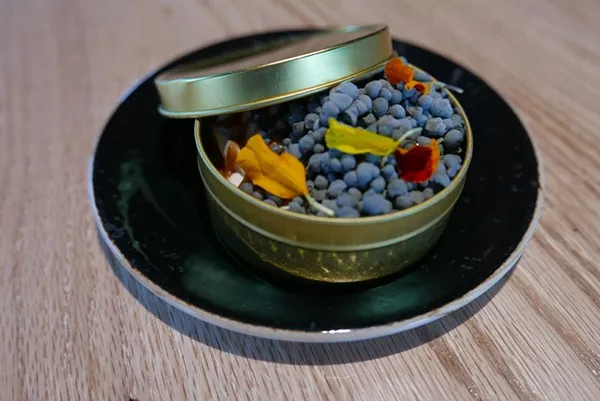 DESI ISAACSON
November was a good month for the St. Louis restaurant scene.
There was even good news on the closing front this month. The Cut, Ari Jo Ellis' sausage counter inside the Fortune Teller Bar
may have shuttered
, but only because Ellis is busy developing her forthcoming diner, Morning Glory. Similarly, Red Oak Biscuits closed its original location downtown, only to reopen to bigger and better digs on Cherokee Street.
Sadly, however, November saw the closure of not just a club but an institution. Upstairs Lounge, the South Grand nightclub that was the city's EDM hub and gathering place for music lovers of all genres,
went dark after 26 years
at the beginning of the month. Though the club limped along following the
sudden passing of its owner, Tu Tien Tran
, this past January, the Tran family decided the time had come to lease the building to new tenants. Details of the new occupants have yet to be released, but one thing is for sure: No one will forget the Upstairs Lounge or the legacy of its beloved owner.
What did we miss? Let us know in the comments.
Closings
Red Oak Biscuits,
1330 Washington Avenue, Downtown West
The Cut (inside Fortune Teller Bar),
2635 Cherokee Street, Cherokee District
Upstairs Lounge,
3
131 South Grand Boulevard, Tower Grove South

See Also: The Cut Has Closed After One Year Inside Cherokee's Fortune Teller Bar

See Also: Upstairs Lounge to Close After 26 Years of Hosting Underground EDM in St. Louis
Openings
Grand Tavern by David Burke,
634 N. Grand Boulevard, Grand Center
Perfect Taste,
6310 Delmar Boulevard, Delmar Loop
Red Oak Biscuits,
2926 Cherokee Street, Cherokee District
The Chocolate Pig,
4220 Duncan Avenue, Cortex
Han Lao,
1250 Strassner Drive, Brentwood
Rockwell Beer Company,
1320 South Vandeventer, Botanical Heights

See Also: Grand Tavern by David Burke Is Now Open in Grand Center

See Also: Perfect Taste Adds Traditional Szechuan to the Loop's Dining Options

See Also: At the Chocolate Pig in Cortex, Desserts Are Only Part of the Menu

We are always hungry for tips and feedback. Email the author at cheryl.baehr@riverfronttimes.com.