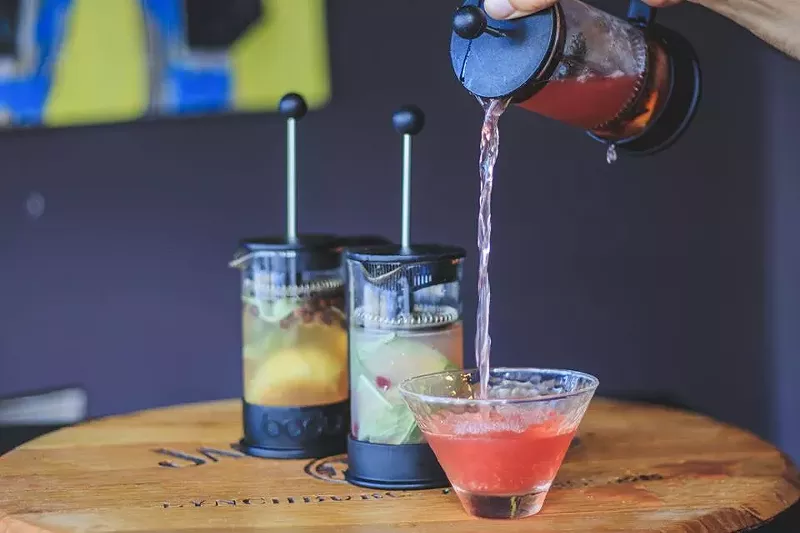 CBD is all the rage these days and one of your favorites spots for cocktails has taken notice. CBD (cannabidiol) is an extract from hemp plants that is known to reduce inflammation, manage pain and calm the mind without getting the user high like if they'd smoked cannabis.
It's generally ingested as an oil, and now you can get that oil added to a few signature cocktails at
Crafted
(3200 Shenandoah Ave., 314-865-3345)
in the Tower Grove East neighborhood.
A partnership with a
local CBD supplier
called
CBD Kratom
, these temporary menu additions promise to be as delicious as they are helpful. They're mixing up a Vanilla Almond Manhattan, a fruity gin drink called The Winterberry and the Cindy-In-The-Lou Who, which involves hibiscus vodka, cranberry juice and jalapeño.
These CBD options are part of a larger trend in the St. Louis area, with fro-yo joint
Bella's promising CBD-infused versions
of four favorite flavors: mint chocolate chip, strawberry, sea salt caramel pretzel and vegan five-spice.
These Crafted cocktails won't be around forever, though. So make sure to pop in to this pop-up soon, the CBD drinks are only expected to be available until March.
Email the author at jaime.lees@riverfronttimes.com