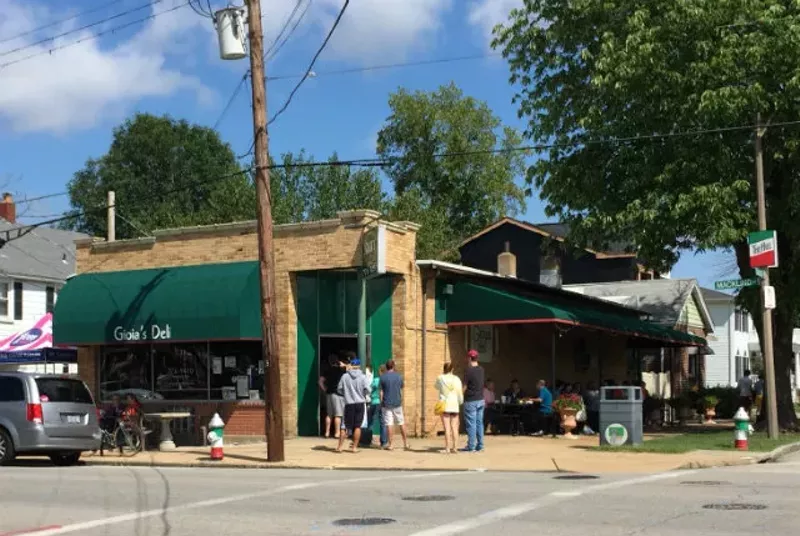 JAIME LEES
Gioia's Deli is normally closed Sundays. Yesterday, it drew a line that stretched out the door.
Give St. Louis a good cause and 700 pounds of beef, and we will absolutely rise to the occasion — wallets, stomachs and all.
After LouFest's last-minute cancellation last week,
Gioia's Deli
(three locations, including 1934 Macklind Avenue, 314-776-9410)
became the poster shop for vendors who'd been thrown into turmoil. Owner Alex Donley
explained to media outlets
that it had paid a $3,000 fee to serve its food at the festival, and in addition to renting equipment, had purchased no less than 700 pounds of beef to make its signature hot salami sandwiches. Now it was out of luck.
Or maybe not.
While some of those costs may never been recovered, we'll say this about St. Louis: We are not the kind of city that's willing to let 700 pounds of salami go to waste. Customers turned out in droves all weekend — to the point that Gioia's decided to open on Sunday, when it usually takes the day off.
And damned if customers didn't take every last piece of that beef down.
As Gioia's tweeted Sunday afternoon, "Within 3 days we completely ran through all 700 pounds of beef and hot salami we made extra for LouFest. ... We asked for your help and you came in droves to support us. We love STL!" Clearly, the feeling is mutual.
For much, much more on how the LouFest cancellation ultimately showed St. Louis at its best, see
Jaime Lees' essay here
. And maybe make dinner plans tonight at one of the other restaurants that bought extra for the weekend. Gioia's may be the city's most beloved sandwich shop, but others are hurting, too. Hey, it's a great chance to make a new favorite!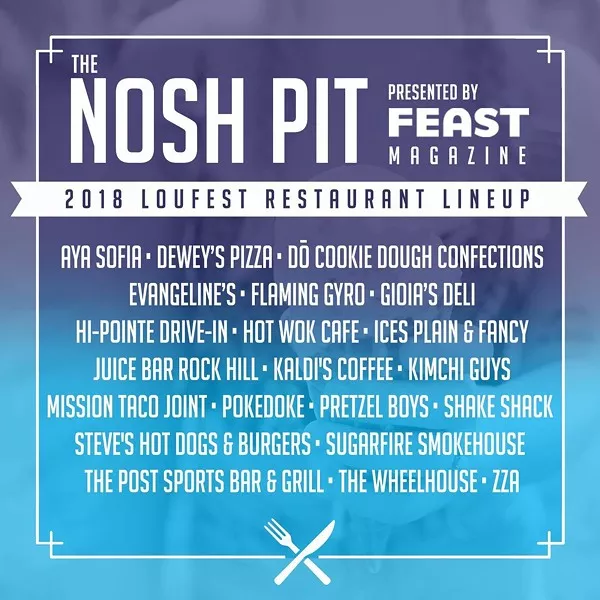 We welcome tips and feedback. Email the author at sarah.fenske@riverfronttimes.com