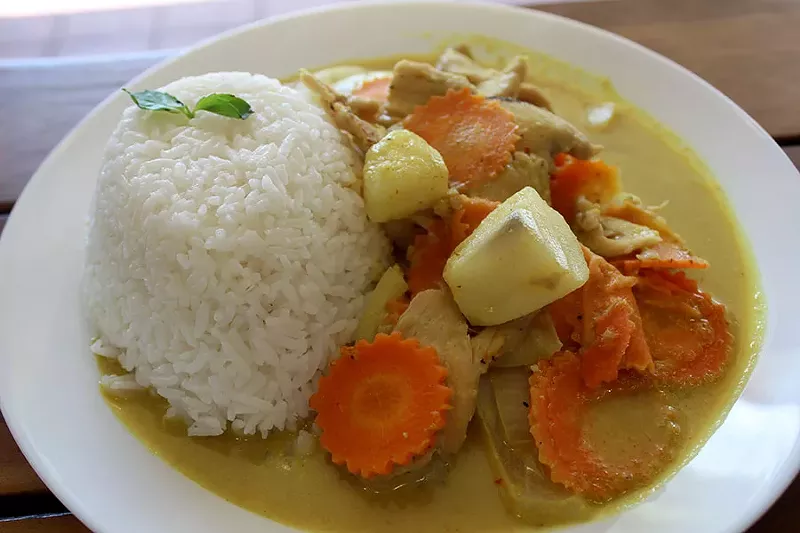 LEXIE MILLER
The yellow curry comes with choice of protein, carrots, potatoes and onions with a side of rice.
Somying Fox opened Basil Spice Thai Cuisine (3183 South Grand Boulevard, 314-776-1530) ten years ago in Tower Grove. Now, she is extending her top-rated cuisine to a new restaurant, My Thai (4495 Forest Park Avenue, 314-833-4404).
Decades ago, Fox moved from her native Thailand to New Orleans, where she began creating recipes that infused Cajun spice to traditional Thai meals. After Hurricane Katrina, Fox relocated to St. Louis in 2006, opening Basil Spice with her family two years later.
Fox knew she was ready to open My Thai this spring when a spot became available in the strip mall at Forest Park and Taylor, a prime location that she always hoped to get.
"There's not many Asian restaurants in this area other than Chinese," she says.
My Thai is making a mark of its own apart from Basil Spice by having its own unique menu and recipes. Fox says she improved her recipes, adding much more flavor to them. She brought the most popular dishes from Basil Spice and amped them up for My Thai.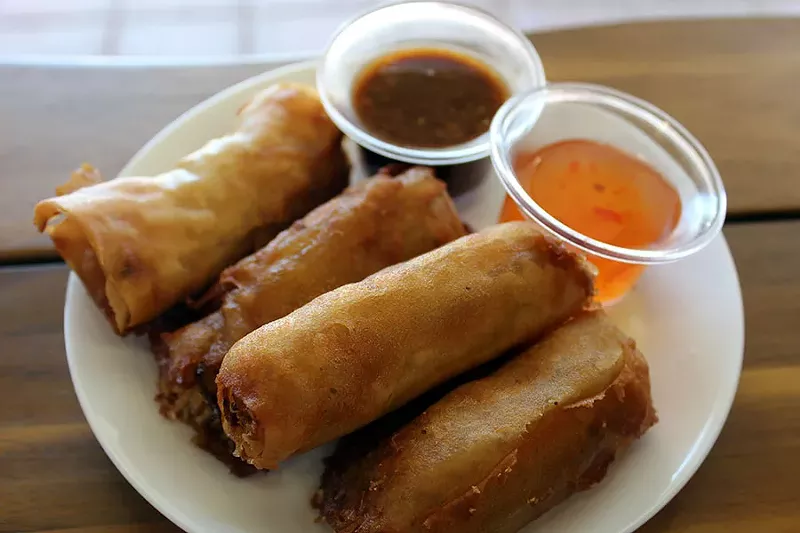 LEXIE MILLER
The vegetable egg rolls are filled with carrots, cabbage and noodles.
"It's flavorful and healthy," she says.
Appetizers are all $5 and include wontons, spring rolls, dumplings and more. For entrees, you have the choice between chicken, tofu, pork or beef and how you want it prepared — either stir fried, curry or wok. All entrees are served with rice and edamame and all cost $9.
"We give customers good quality and a reasonable price that you can't find in St. Louis or the Central West End," Fox says.
The most popular dish is the drunken noodles because of the white wine flavor and hint of spice. But Fox's personal favorite is the American fried rice with fried eggs, a popular dish in Thailand.
The most popular dessert thus far has been the sweet sticky rice with mangoes, she says.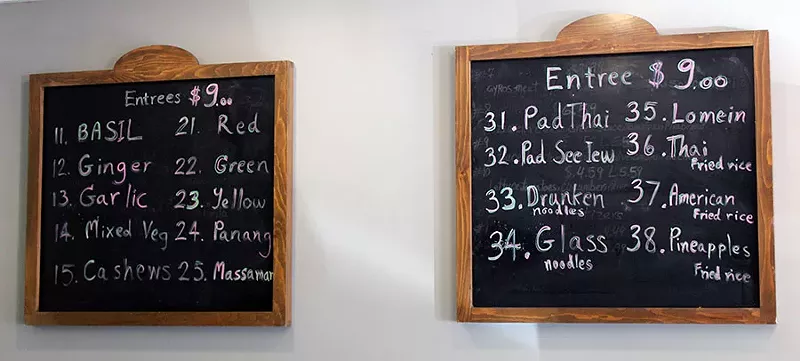 LEXIE MILLER
There are five types of curry, five stir-fried options and eight wok dishes on the menu.
My Thai is in the process of obtaining a liquor license and should have it soon. The owners are planning to serve wine by the glass and bottle, Thai beer and sake.
Carry-out and delivery are also available, and the owners are in the process of setting up catering.
My Thai is open Monday through Saturday 11 a.m. to 3 p.m. for lunch and 5 to 9:30 p.m. for dinner. It's closed on Sunday. Scroll for more photos.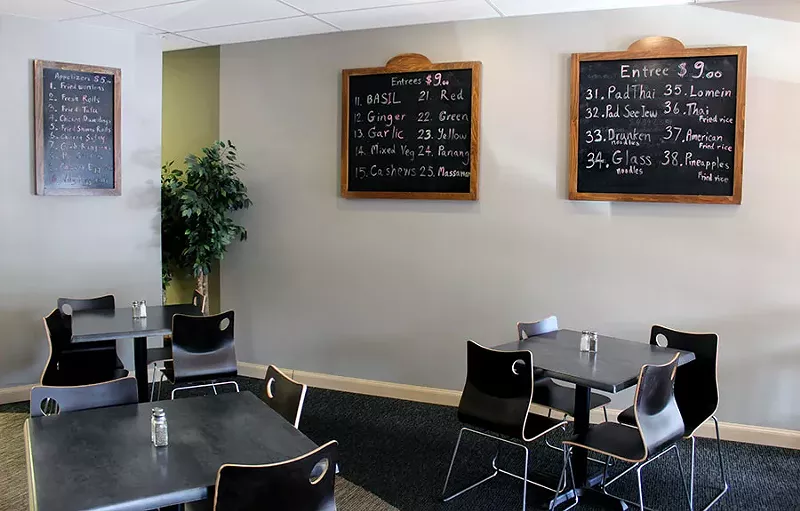 LEXIE MILLER
The casual dining room is perfect for families.
LEXIE MILLER
My Thai plans to host parties and have its space available for rental in the near future.