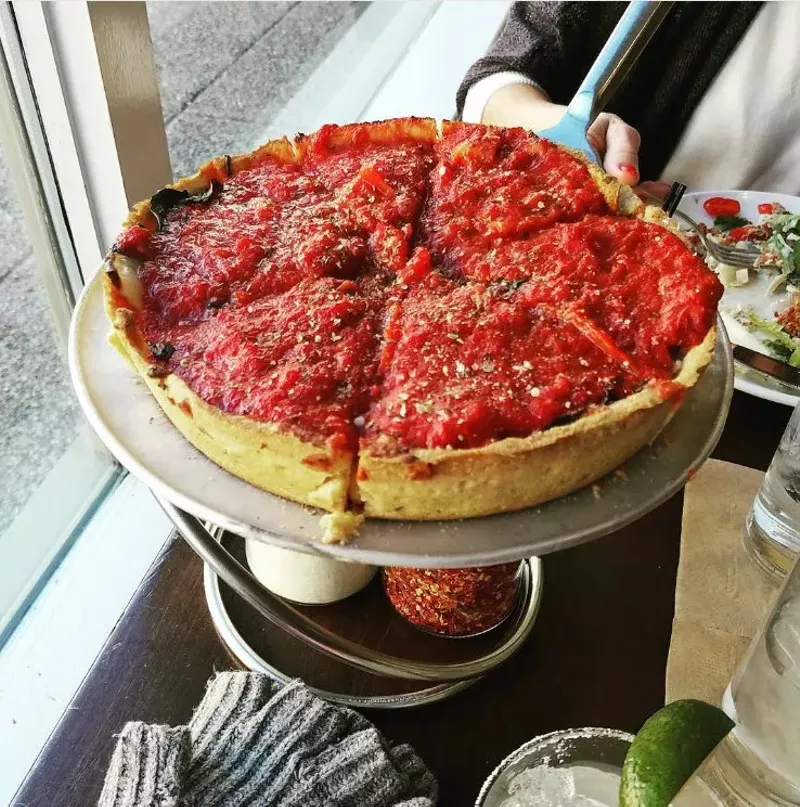 Pi Pizzeria
(10935 Manchester Road, Kirkwood; 314-966-8080)
needs a new home in the Kirkwood area — pronto.
The St. Louis-based pizza chain posted on social media yesterday that its longtime location in the mid-county suburb was being sold for redevelopment. Its employee parking lot has already been lost to a developer. And so with its lease coming up, the restaurant is looking to make a move.
"[O]ur days are numbered at this location," the post read. "We have been looking casually for a few years, knowing our lease would expire, but with the loss of parking we need to find a new home very quickly."
And by quickly, they mean
quickly
. The pizzeria is looking for an existing restaurant spot in order to move in soon and get open without the hassles of major construction.
Owner Chris Sommers tells the
RFT
that the restaurant doesn't need to be in Kirkwood proper, but being close would be nice. "We are open to a bit outside of Kirkwood, likely a bit west of there, as that location captures a lot of guests from Kirkwood, Webster, Glendale, Town & Country, Ladue and Des Peres," he explains in an email. "We don't want to leave them behind but know we need to consider leaving Kirkwood proper due to limited opportunities."
Sommers asking anyone with a space to contact his broker, Mark, at 314-781-3000.
The Kirkwood location was one of the earliest in the chain, which first opened in the Loop in 2008 and has grown to encompass restaurants in Chesterfield, downtown, the Central West End and Washington, D.C. (A more recent
expansion to Bethesda
recently ended with the restaurant's closure.)
Incidentally, the Kirkwood spot was the site of one of the summer's greatest busts — after Sommers angered the city's always-volatile police union
by objecting to his guests being tear-gassed during a protest
, the union attempted to organize a protest at Pi's Kirkwood location. The
mass action
drew all of four people, plus a dog.
We welcome tips and feedback. Email the author at [email protected]