SARAH FENSKE
Zil zil tibs — better known as "Teddy's Special" — can also be scooped up with injera.
When Teddy Argaw saw a "for lease" sign on the standalone brick building that would become
Ye Ethiopian Restaurant
(5916 Delmar Boulevard, 314-361-9202)
, he was so sure it was the place for him that he called right away — and when the landlord didn't call back, he kept calling, again and again. At one point, he even called using his wife's cell phone. Maybe, he thought, the landlord just didn't want to call back someone with a Chicago area code.
As it turned out, she was just on vacation, not dodging his calls. And when she finally let him see the inside, he was even more convinced. "As soon as I saw it, I knew I wanted it," Argaw says.
It was, more than anything, a question of location. The building is nice and spacious, but nothing too fancy. But where it was located struck Argaw as absolutely perfect. "I wanted to be on Delmar, but not inside the Loop," he explains. "Just outside the Loop a little bit." He's a savvy enough businessman to know that he'd be paying a huge premium to be inside the walkable part of the district — and he's confident enough in his abilities as a chef to be certain his spot will be a destination even a mile to the east.
He comes by his confidence honestly. Argaw was previously the chef-owner of Selam Ethiopian Restaurant, which he opened, yes, just east of the Loop in 2007. (During that time, his avocado shake earned a
"Best of St. Louis" award from the RFT
.) Argaw sold the place after three years to take a corporate job in his native Chicago; two years after that, the place closed.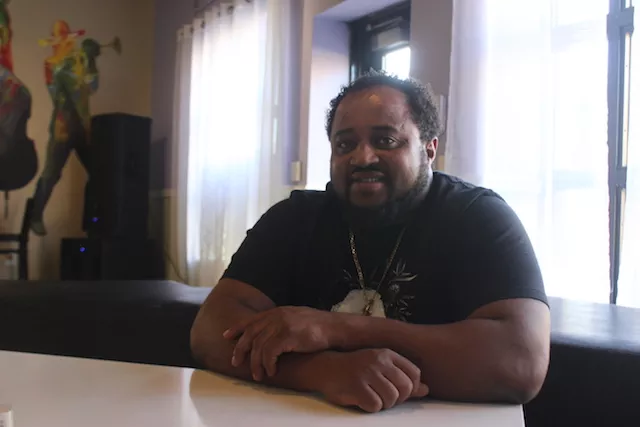 SARAH FENSKE
Chef/owner Teddy Argaw.
After a few years working in Chicago, Argaw found himself craving the affordability of life in St. Louis and the creativity of cooking the kind of food he truly wants to cook. Once he found the building on Delmar, he knew it was only a matter of time before he was again open for business as a restaurateur.
Along with his brother Naty and wife Gelila Abebe, he opened the place a few weeks ago, but he's waiting for his liquor license to celebrate the grand opening. In the mean time, however, Ye Ethiopian Restaurant has already picked up loyal customers from the city's Ethiopian community, who Argaw says are thrilled to have found a true taste of home.
It's not just the stewed vegetables and meats that you may be familiar with from other Ethiopian restaurants, and not just the spongy, house-made injera that serves as both bread and a utensil alternative. In addition to those award-winning avocado shakes, Argaw also makes a number of house specialties that only ex-pats and the savviest travelers have already tried — from beef
zilzil tibs
, served in a steaming hot platter almost like Mexican fajitas, to
dulet
, an Ethiopian classic involving liver, heart and other offal, cooked in clarified butter.
SARAH FENSKE
A variety of vegetables are on offer in a combination platter.
He says he's been thrilled to see his customers' delight at his down-home treats. "When somebody takes something to go, that means they liked it," he says.
And that means Ethiopians from different tribes and regions. Ethnic clashes have plagued the country recently, with violence breaking out again after a few years of relative peace. Argaw says the name of the restaurant, Ye, is an Ethiopian word that loosely means "my" — and by combining it with the word Ethiopian, he's suggesting it's a place that can bring everyone together. "I want to invite all of Ethiopia," he says. "Not just one tribe, but all of them."
Ye Ethiopian restaurant is open from 10:30 a.m. to 10 p.m. Tuesday through Friday. It's open from 10 a.m. to 10 p.m. on Saturday and noon to 10 p.m. on Sunday. Scroll down for more photos.
SARAH FENSKE
Argaw is justifiably proud of his avocado and mango shakes, which are pure juice, he says — just fruit and ice, no dairy and no filler.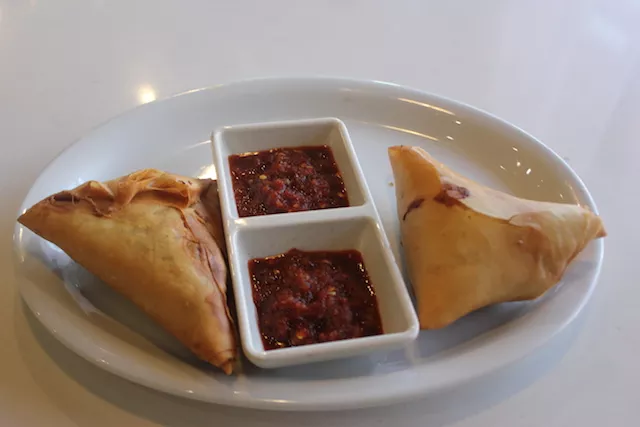 SARAH FENSKE
Lentil sambusas come with chile sauce on the side.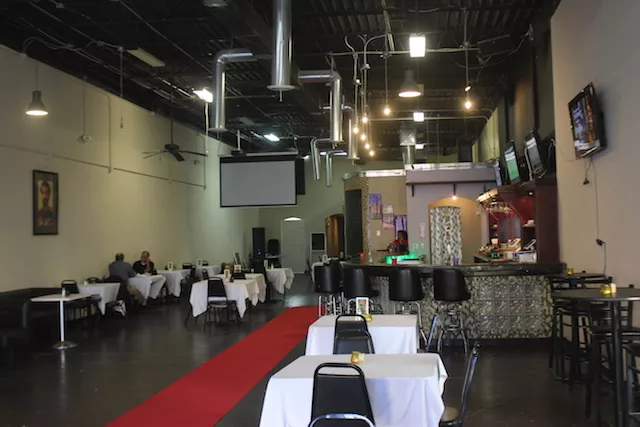 SARAH FENSKE
The room is big, with a few booths and banquettes near the entrance followed by two and four-top tables.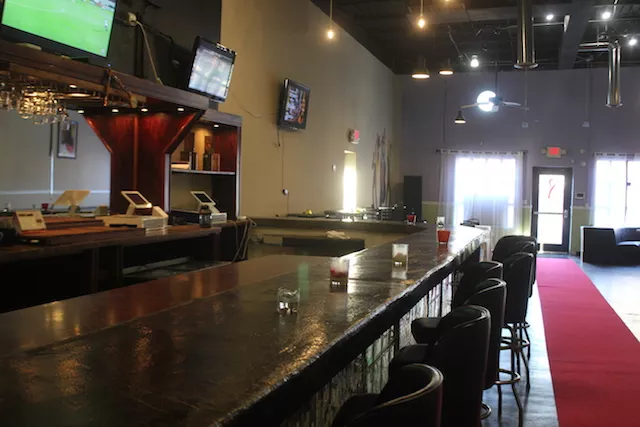 SARAH FENSKE
The restaurant also hopes to offer a full bar.