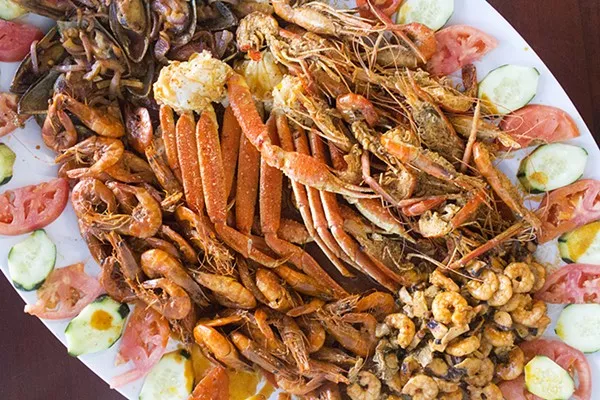 Mabel Suen
Mariscos el Gato is know for its massive seafood feasts.
Pedro "el Gato" and Nancy Diaz want their legions of fans to know one important thing: The heart and soul of
Mariscos el Gato
(4561 Gravois Avenue; 314-282-0772)
now resides in the Bevo Mill neighborhood.
"Some of our guests are confused," Nancy Diaz admits of the change of address. "People have been calling me and telling me that they ate at the Cherokee Street location [recently] and that it's just not the same. I have to explain to them that no, that's not us. We've moved. The original Mariscos el Gatos is now on Gravois."
The reason for the confusion is obvious: Currently, two different restaurants are operating within two miles of one another, both called Mariscos el Gato. It's not a coincidence, but rather the result of the
dissolution of a partnership
between the Diazes and their former co-founder, Carlos Dominguez. The trio opened Mariscos el Gato on Cherokee Street in August 2015 and ran it successfully until a business dispute caused them to go their separate ways last month.
Both parties now claim the name Mariscos el Gatos, though Nancy Diaz is emphatic that she and, especially, her husband are the rightful owners of the concept. "My husband is the main chef. He came up with all the items and put the menu together," Diaz explained when she announced last month that she and her husband would be leaving the Cherokee Street location. "He's 'el Gato,' after all."
Because Pedro Diaz is the namesake and chef behind the concept, it didn't occur to the husband and wife team to change the restaurant's name when they parted ways with Dominguez. (Also, the name is registered to them.) It may make for a confusing set up, but once you arrive at the new Gravois location, Pedro Diaz's food clears up any doubts as to who is the rightful party.
The chef, who learned the seafood recipes that have become his claim to fame while training in Chicago, may have changed kitchens, but his cooking remains as good as ever in the new digs. Look for the massive seafood platters, filled with whole fish, crab, scallops, lobster and octopus, that made folks fall in love with Mariscos el Gato in the first place. Stuffed whole fish, ceviche and a variety of seafood cocktails also feature in the new menu.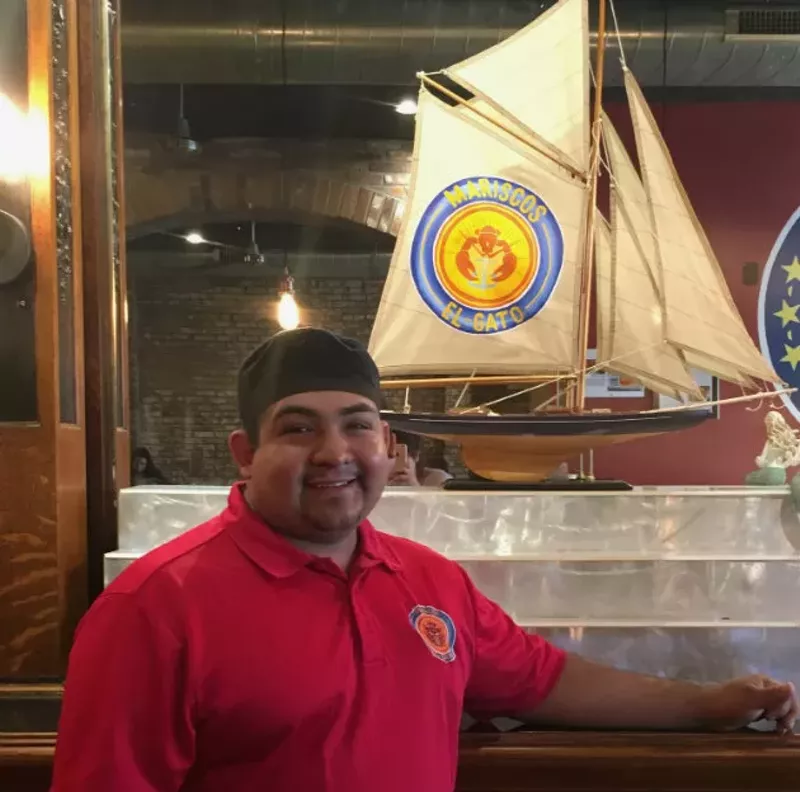 Cheryl Baehr
Pedro "el Gato" Diaz is the heart and soul of Mariscos el Gato.
Unlike the bright, open Cherokee Street space, the new location of Mariscos el Gato has a warm, cozy feel with exposed brick and a vintage wooden bar
that dates back to the 1904 World's Fair
. Nautical decor scattered throughout the restaurant, coupled with the wood, give the restaurant the feel of being on a ship.
The Diazes are still awaiting their liquor license, but they hope to have beer, wine and cocktails available within the month. "You can't have seafood without a beer," Nancy Diaz laughs.
As for the neighborhood, the Diazes could not be happier with their choice of location. "Everyone has been so supportive of us around here," Nancy Diaz explains. "Our neighbors from Mi Lindo Michoacan and Salinas 2 have already come by and had dinner. It's a really close-knit Mexican community here."
Mariscos el Gato is open every day but Wednesday at 11 a.m. On weekdays and Sunday, the restaurant closes at 9 p.m. Weekends, it remains open until 11 p.m.
Click through for more photos of the new location of Mariscos el Gato.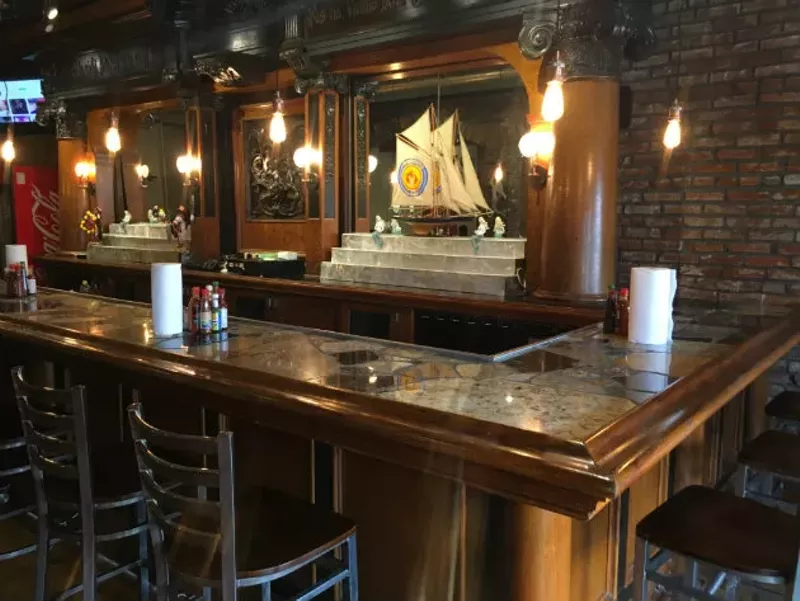 Cheryl Baehr
The new location has a vintage wooden bar and nautical feel.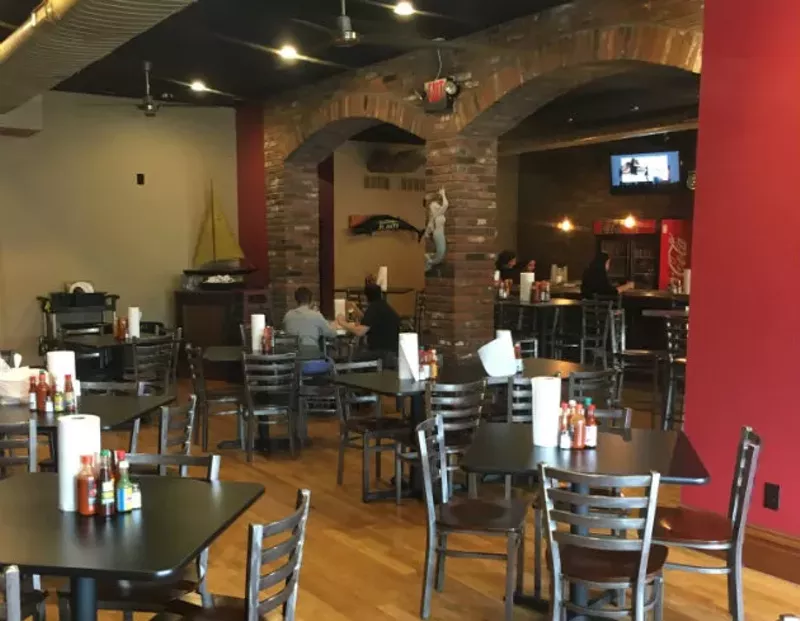 Cheryl Baehr
The dining room at Mariscos el Gato.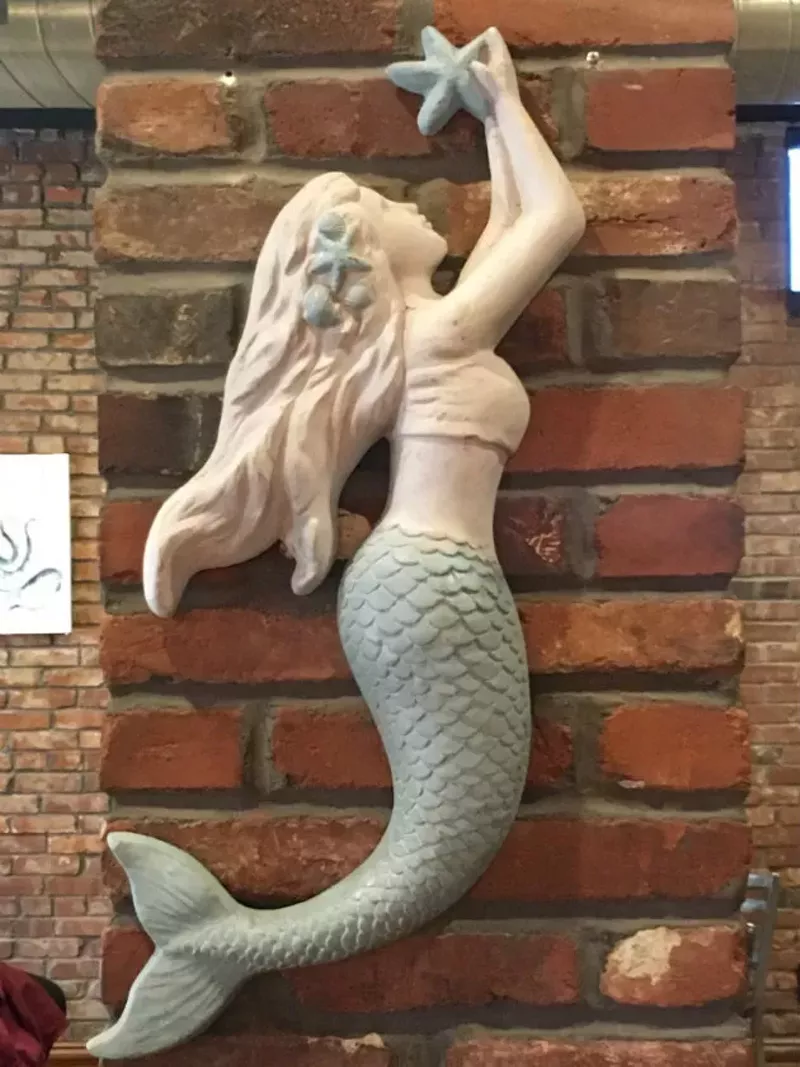 Cheryl Baehr
Mariscos el Gato is now open in Bevo Mill.
We are always hungry for feedback. Email the author at cheryl.baehr@riverfronttimes.com.