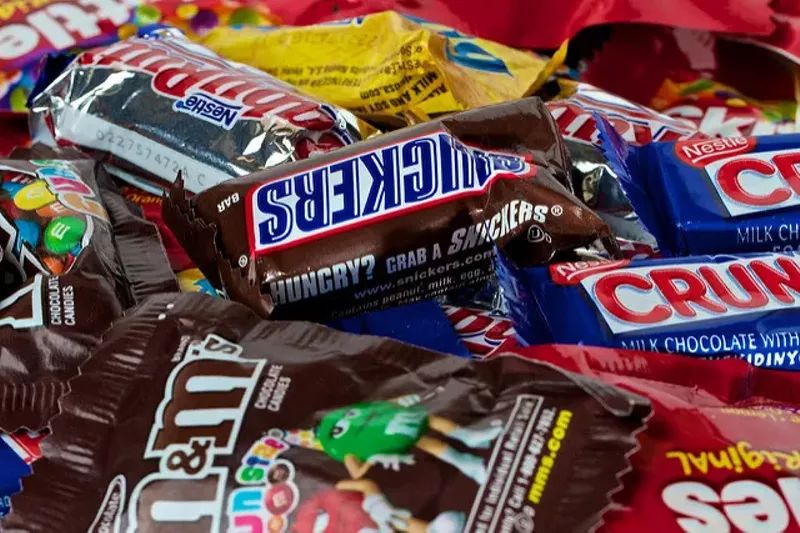 If you want to stand out from your neighbors this Halloween, better avoid Milky Way bars.
That intel comes from the Candy Store, which examined ten years of candy sales data for the months leading up to Halloween. They then broke down those sales from 2007 to 2016 by state, along with Canada. Major candy manufacturers and distributors who contributed were able to verify that the data was accurate.
The
map
they produced shows the top three candy sales by volume, as well as the number of pounds purchased in each state.
The top candy sale in Missouri? Milky Way bars at 42,739 pounds. In second place is Double Bubble Gum at 34,751 pounds.
The third favorite in Missouri is the crispy, crunchy, peanut-buttery taste and texture of Butterfinger.
Missouri isn't the only state who can't resist the chocolate-malt nougat topped with caramel and covered with milk chocolate — Colorado,
Maryland
and Vermont also have Milky Way fall in first place.
Our neighbors to the north and west (Iowa and Kansas) thrill to the chocolate and peanut butter taste of Reese's cups, while our neighbors to the east and south (Illinois and Arkansas) enjoy the sweet and sour taste of Sour Patch Kids and Jolly Ranchers.
To see a full map of the candy sales in each state, check the interactive map below.
Source: CandyStore.com.