Cheryl Baehr
St. Louis Soup Dumplings opens today at 11 a.m.
When Lawrence Chen opened Private Kitchen nearly three years ago, he knew his soup dumplings were good. He just didn't realize they would someday necessitate their own restaurant.
Today, Chen opens that offshoot,
St. Louis Soup Dumplings
(8110 Olive Boulevard, University City)
, at 11 a.m. in a sleek, renovated space adjacent to Private Kitchen. As its name suggests, the restaurant is entirely dedicated to the hand-made, liquid-filled Shanghai-style dumplings that have been sending his guests into a frenzy.
Unlike its upscale older sister, St. Louis Soup Dumplings is a casual concept. Guests order at a counter, and baskets filled with dumplings arrive at the table shortly thereafter. There are several varieties to choose from — chicken, pork, fish, shrimp, beef or vegetarian — as well as a selection of ready-made cold dishes from a display case next to the order counter. In addition to these a la carte sides, each order of dumplings comes with a bowl of Chen's chicken soup.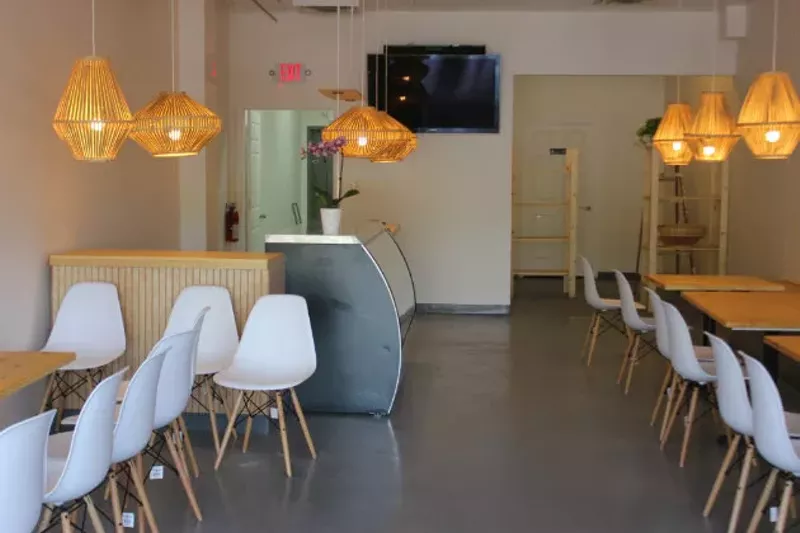 Cheryl Baehr
The interior is sleek and modern with white chairs, light-colored wood and bamboo pendant lights.
For Chen, a trained chef in his native Shanghai, seeing such interest in traditional Chinese cooking is a refreshing departure from the Americanized dishes he cooked after first moving to the United States. For twenty years, Chen worked at Yen Cheng and its affiliates before branching out on his own to open Private Kitchen in early 2015. He knew the concept would cater to the area's Chinese community, but he had hoped to also win over American diners who might not be as familiar with traditional Chinese cuisine.
That gamble paid off, and he is hoping to parlay his success into the new restaurant, giving diners easier access to his delectable cuisine. Instead of reserving a table and dishes in advance like at Private Kitchen, guests will be able to walk into St. Louis Soup Dumplings anytime between 11 a.m. and 9 p.m. Wednesday through Sunday and either eat in or take his food to go — though, in light of how tasty these dumplings are, it will be a wonder if any carryout orders make it out of the parking lot.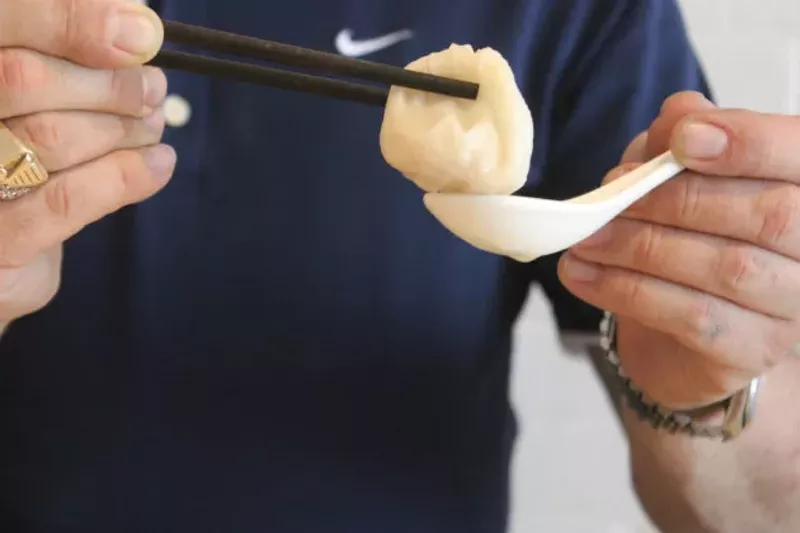 Cheryl Baehr
Chef Lawrence Chen's dumplings are handmade and filled with a variety of ingredients, like pork or shrimp.
We are always hungry for tips and feedback. Email the author at cheryl.baehr@riverfronttimes.com.