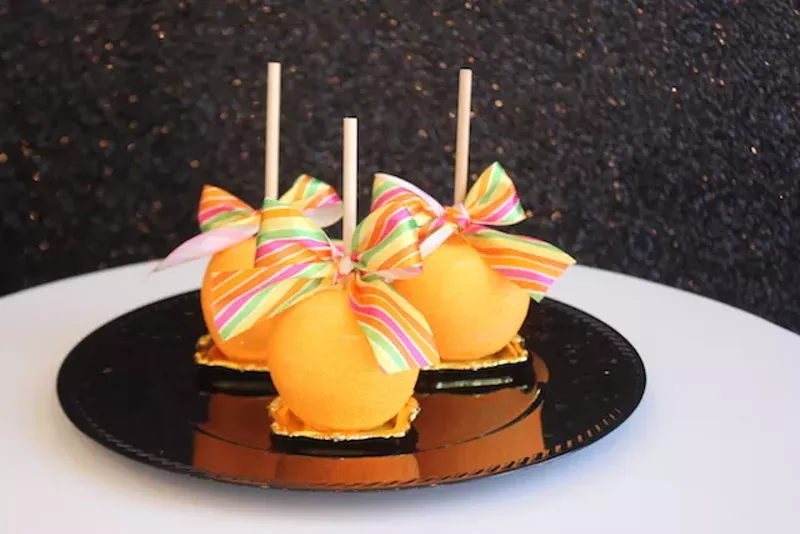 PHOTO BY SARAH FENSKE
Candy apples are too pretty to eat.
The wall of
SweetFixx
(4420 Manchester Avenue)
, the new bakery in the Grove, says it all: "Kiss boring desserts goodbye." And if that's the command, you're well on your way to achieving it by visiting. You couldn't find a boring dessert here if you tried.
Nor is the space itself boring. SweetFixx is sleek, shiny, sophisticated, with black chairs and one wall papered in a glittery black. A red accent wall is behind the counter — and in the glass case alongside, beautiful treats are arranged with military precision. Cupcakes, cake pops, candy apples and gorgeously dipped Oreos are almost too stunning to eat.
Owner Katina Mims owes her business to a previous iteration of those Oreos. A St. Louis native working in finance and dabbling in home baking, she dreamt of making desserts like the ones she saw on
Ace of Cakes
or
Cupcake Wars
. She'd fly to Miami or Los Angeles whenever she could take time off, learning the latest techniques.
"I would practice, practice, practice," she says. "My family would always have to taste everything."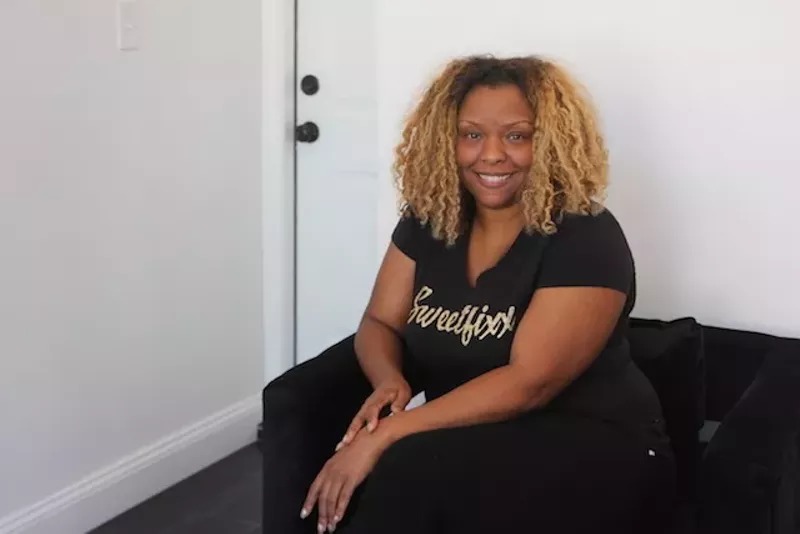 PHOTO BY SARAH FENSKE
Katina Mims.
Then, four years ago, a "promoter" on Instagram stumbled on some of Mims' Oreos. She'd made them with the Chanel logo — and the promoter was impressed. She talked Mims into signing on. "She posted it on her page, and the phone hasn't stopped ringing since," Mims recalls.
All that business meant that Mims needed a brick-and-mortar space, and the long-vacant storefront across the street from Urban Chestnut seemed to be calling her. "It was just a concrete floor," she says. "You could see the bricks on the walls. It was so bad." Seven months of renovations gave it its glossy shine — and an industrial-size kitchen. Sighs Mims appreciatively, "It's more elbow room, less wear-and-tear on my home kitchen. My stove is saying, 'Thank you, thank you, thank you!' I was doing a lot of baking at midnight."
SweetFixx is very much a family operation. Mims' mother helps out with the front of the house and her sister, Letitia Mims-Andrews, serves as her baking assistant. But the small staff means that one thing hasn't changed, even with the stylish new space: Mims' services are still far more in demand than she can handle. Custom orders need to be scheduled several months out.
"I take pride in what I do," she explains. "It's quality over quantity, every day."
But you don't need to order in advance if you're interested in trying her treats for yourself. The Grove shop opened Saturday, July 30, and is already drawing big crowds — and big buzz. There, you can get a taste of what Mims is baking, no advance ordering necessary. And while her offerings aren't cheap — cupcakes start at $4, Oreos at $2.50 and cookies at $3.50 — she notes that she's still charging the same prices as when customers came to her home to pick up orders.
After a huge opening weekend, she's looking forward to catching her breath. "The turnout was amazing," she says. "We were busy non-stop."
Going forward, Mims plans to be open Wednesday through Saturday, 11 a.m. to 5 p.m. and Sunday from noon to 4 p.m. Scroll down for more photos of SweetFixx's gorgeous treats.
PHOTO BY SARAH FENSKE
Cupcakes start at $4.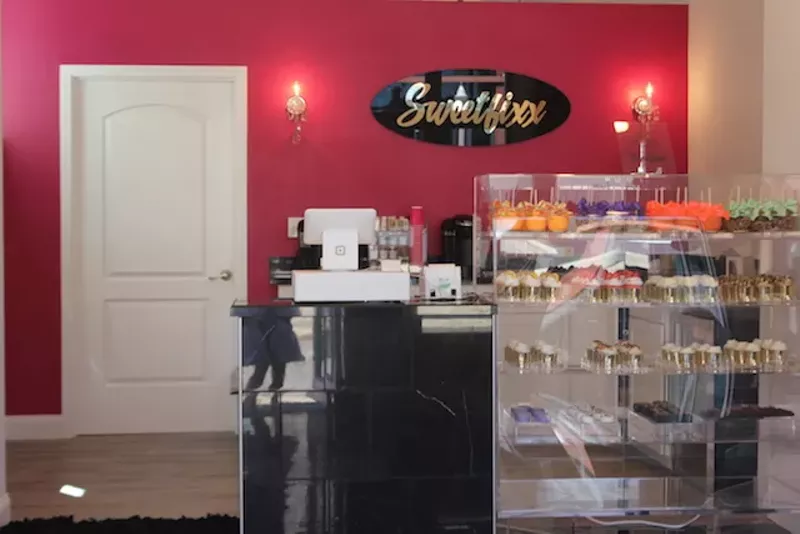 PHOTO BY SARAH FENSKE
A glass case holds the day's offerings.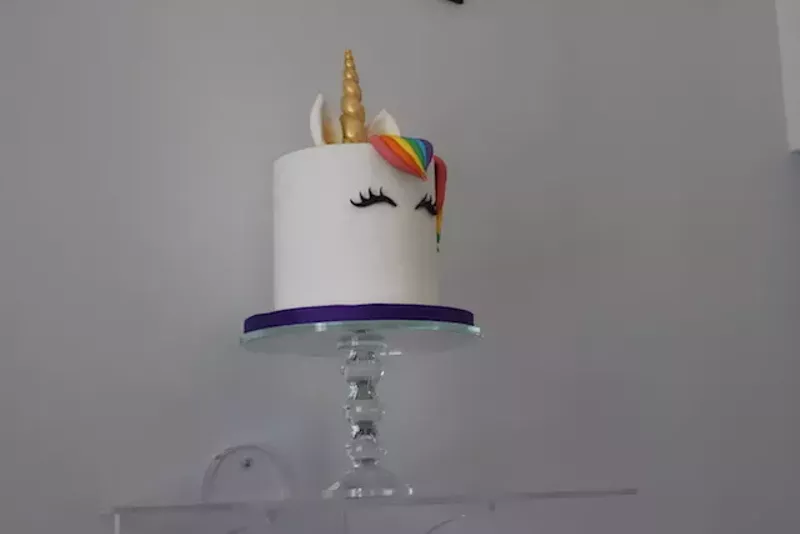 PHOTO BY SARAH FENSKE
Mims' work can be whimsical, like this unicorn cake.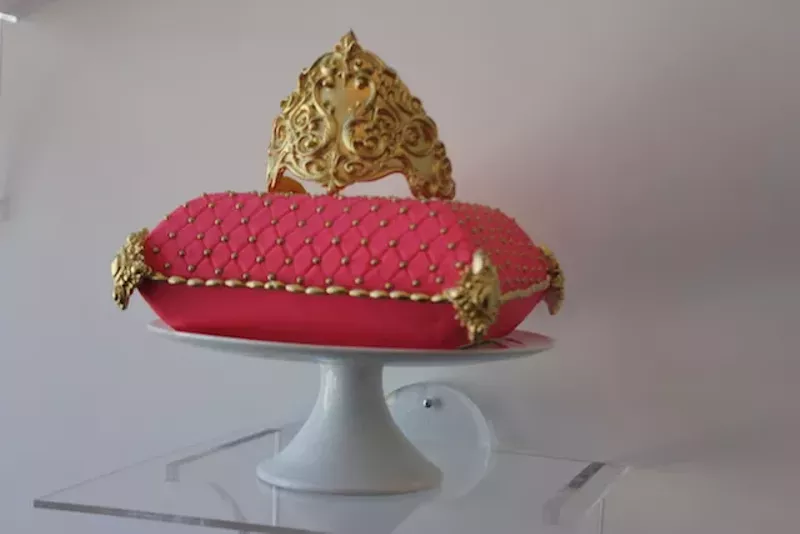 PHOTO BY SARAH FENSKE
A cake shows off Mims' skill with fondant.
We welcome tips and feedback. Email the author at sarah.fenske@riverfronttimes.com