PHOTO BY SARAH FENSKE
Nam Ho, photographed in front of his family's new concept, the Mad Crab.
Last month,
Kim Son Vietnamese Bistro
(8080 Olive Boulevard, University City; 314-432-8388)
quietly closed its doors. It was an unheralded end to
a long tenure (ten years and four months)
in the heart of Olive Boulevard.
But the standalone building that housed Kim Son won't be vacant for a long — the owners of a new concept are already renovating the space, with the hope of opening this summer.
The Mad Crab is the brainchild of brothers Nam and Victor Ho, part of a Vietnamese-American family that's found success in the nail salon business in St. Louis. (Among their holdings is Max Beauty Source, which is also located on Olive.) Nam Ho said the menu will feature crab, oysters, shrimp and other seasoned, boiled seafood. Such concepts are popular in Texas, though haven't really spread north to St. Louis.
The Hos hope to change that. Nam Ho describes a casual concept in which tables are covered with rice paper and diners dig into shellfish with their hands. He said the restaurant would serve beer and wine, and plans to be open from 2 to 11 p.m. Nam Ho said he would serve as the chef.
"This is our first restaurant," he said.
Work is already being done on the both the building's exterior and its interior. Ho said they hope to be open as early as July.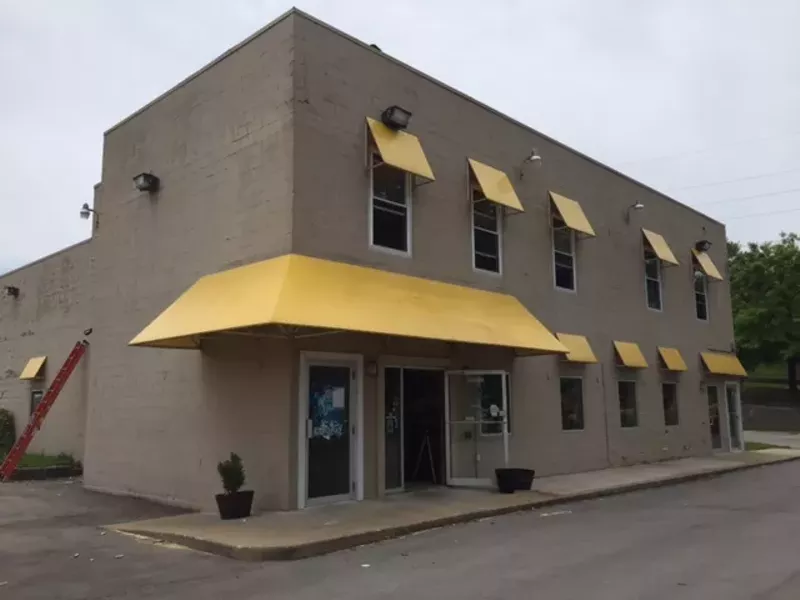 PHOTO BY SARAH FENSKE
Kim Son's signage has already been removed.
We welcome tips and feedback. Email the author at sarah.fenske@riverfronttimes.com