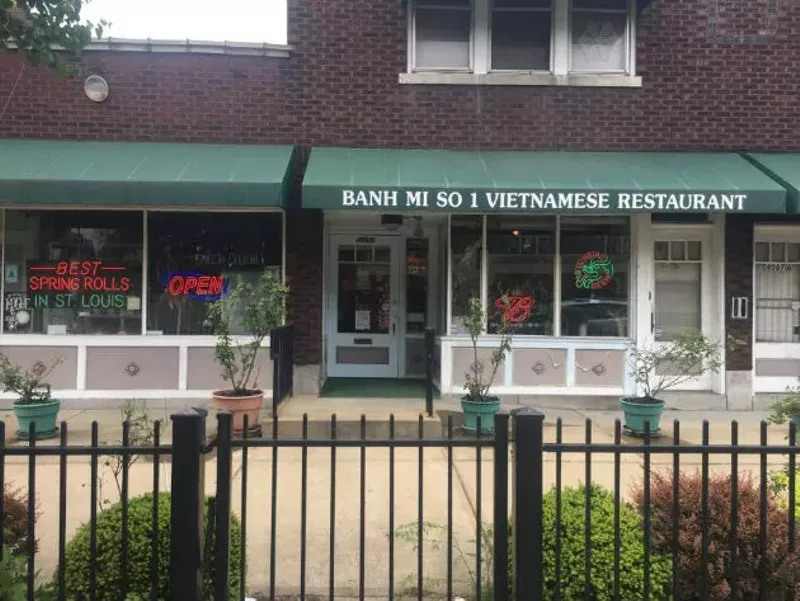 Cheryl Baehr
No need to worry. Banh Mi So is open for business.
Thomas and Lynn Truong had folks scared. For more than a month, their beloved south city restaurant,
Banh Mi So
(4071 South Grand Boulevard, 314-353-0545)
, had remained shuttered. The doors were locked, the lights were off and the phone rang off the hook and unanswered without any message explaining why.
Was this the end of Banh Mi So?
After receiving numerous frantic emails, Facebook messages and phone calls asking if we knew anything about the restaurant's status, we're happy to report that Banh Mi So is indeed open and still serving the area's best spring rolls. And egg rolls. And charred pork banh mi. And, well, basically everything.
While the news that this was a temporary closure may delight St. Louis diners, the happy ending is anything but for the Truong family. As Lynn Truong explains, the restaurant's closure was due to the sudden passing of her mother, who lived in her hometown of Saigon.
The Truongs got the news on February 12 and flew to Vietnam the next day. Though her mother was 93, she had been in good health, and her passing was unexpected. In her grief, Lynn could do little more than pack her bags and head to the airport, which is why there was no sign or phone message explaining the situation.
They remained with family in Saigon for well over a month, but upon their return were greeted with more bad news. Lynn's brother, who was battling cancer, had taken a turn for the worse. He died a little over a week after they returned to the U.S.
Though the last several months have been difficult for the Truongs, they remain heartened by the outpouring of love and support they have received from their loyal patrons. As Lynn explains, her mother, who was a renowned cook in her little part of Saigon, was her biggest culinary inspiration and bears responsibility for teaching her how to make the dishes that St. Louisans have come to enjoy, to the point that city residents cannot bear the thought of a world without them.
Thankfully, no one has to worry about that anymore.
We are always hungry for tips and feedback. Email the author at cheryl.baehr@riverfronttimes.com.