Less than two years after opening its doors,
Standard Brewing Company
(12322 Dorsett Road, Maryland Heights; 314-548-2270)
has announced its closure.
The brewpub was founded by Jeff Harlan and Jeff "Jonesy" Jones, who'd previously opened the brew-it-yourself store J2 in Chesterfield. They renovated a former Fuddruckers in Maryland Heights and opened in September 2015, offering a half-dozen branded brews and a small pizza-based menu. Four months later, they brought in
Chef Wade Waller
to increase the food offerings.
In a post on its Facebook page last evening, the company announced it would close its doors
after service April 30
. It did not give a reason for the closure.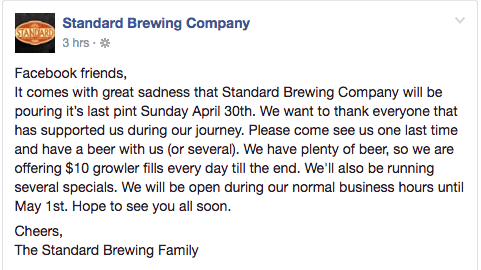 Jones did not immediately respond to a request seeking comment this morning. We'll update this post if we hear back.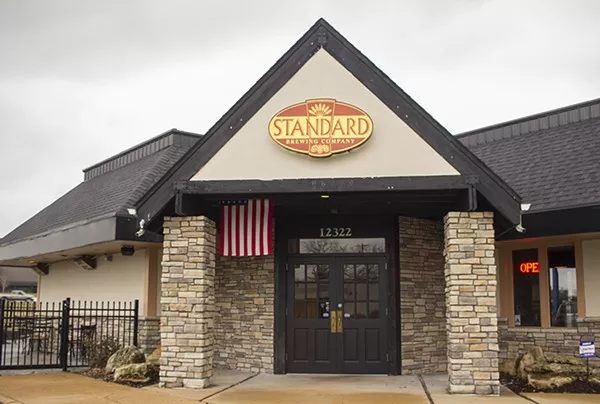 We welcome tips and feedback. Email the author at sarah.fenske@riverfronttimes.com