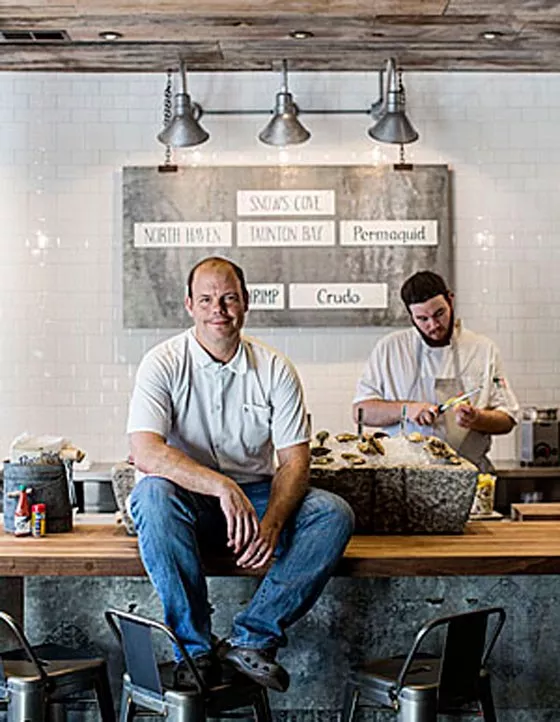 Photo by Jennifer Silverberg.
Chef Kevin Nashan.
Some of the city's best chefs are banding together to raise money for charity — and they're doing it with po'boys.
Starting today, chef Kevin Nashan is launching a "Po'Boy Takeover" at Peacemaker Lobster & Crab Co. (1831 Sidney St., 314-772-8858), along with five participating St. Louis chefs. Every two weeks, one of the chefs will present a unique po'boy on the Peacemaker menu that reflects the ingredients and style of his culinary background. A portion of the proceeds from the po'boy will be donated to the St. Louis ChefCycle team, which will bike 300 miles in May as part of a fundraiser for No Kid Hungry.
The first of the specials to hit the menu will be a fried mortadella po'boy, a creation by chef Gerard Craft that includes parmesan and yellow mustard aioli, giardiniera and fontina. Other participating chefs include of Kevin Willman of Farmhaus (March 30 - April 13), Mike Randolph of Público (April 13 - 27), Michael Gallina of Vicia (April 27 - May 4) and Josh Galliano of Companion Bakery (May 4 - 18) .
Nashan, a James Beard finalist for his work at Sidney Street Cafe, is participating ChefCycle for the second year.
"No Kid Hungry is an organization I've been passionate about for several years, and ChefCycle is a great way to support the cause," Nashan said in a statement. "We came up with the Po'boy takeover to get a group of us together to support No Kid Hungry while giving the public some awesome food."