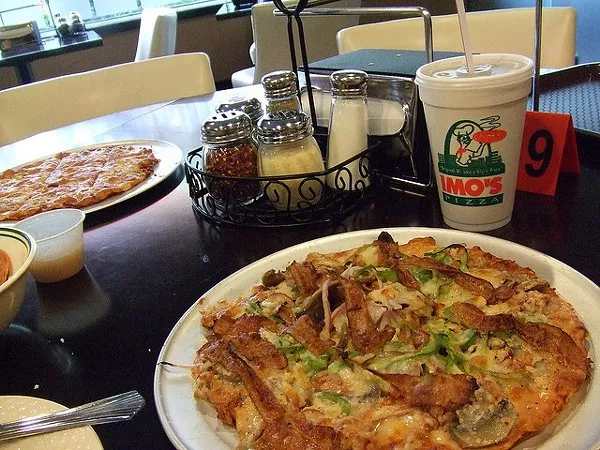 Question: What's better than a piping hot Imo's pizza, slathered in Provel, with an order of toasted raviolis on the side?
Answer: A furry, four-legged friend to enjoy it with, of course!
Now, with the help of St. Louis' flagship pizza chain, you can make that happen for less than it would cost to double down on cheese for your cracker-thin pie. Stray Rescue of St. Louis has teamed up with Imo's for a special promotion this week: Adopt a pet over the age of six months and Imo's will foot the bill.
The promotion runs from now through March 23, and includes spaying/neutering, vaccines, microchips and even a year of free training. The partnership only applies to animals at the St. Louis Stray Rescue (2320 Pine Street; 314-771-6121).
For a list of available animals, visit St. Louis Stray Rescue's
official website
.
Adopting a pet never tasted so good!