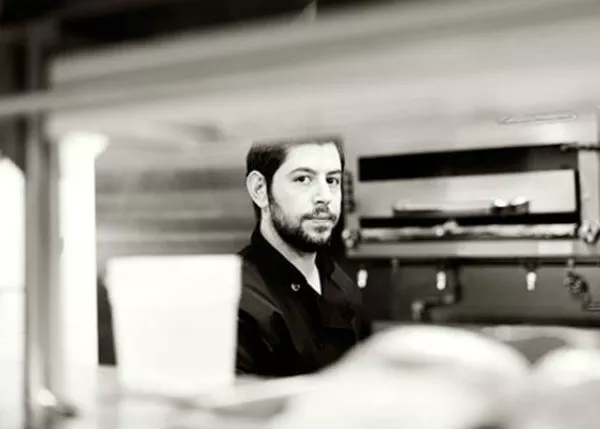 Jennifer Silverberg
Ben Poremba will close Nixta today to stand with immigrant workers across the country.
Updated at 10:45 a.m.
Today, instead of putting on their chef coats and sharpening their knives, immigrant restaurant workers across the country will stay home as part of a national "Day Without Immigrants" strike — and at least one restaurant in town is closing its doors to stand in solidarity with its employees.
Chef and restaurateur Ben Poremba announced yesterday, via his personal Facebook page, that he will be shuttering his Botanical Heights hotspot,
Nixta
(1621 Tower Grove Avenue; 314-899-9000)
, in support of the larger action and as a sign of respect to his workers.
"Chef Tello [Carreon] — himself an immigrant from Mexico — came up to me and said that there is information circulating on social media, especially in the Latino community, about this plan for a strike," Poremba explains. "He said that some of our employees wanted to participate in it, but that they wanted to make sure there would not be any consequences for their jobs. I told him, 'On the contrary. I'll join them. Let's close the restaurant down.'"
The planned strike is in response to President Donald Trump's hostile language toward the nation's immigrant community, his promise to conduct "extreme vetting," crackdowns and raids on immigrants, and the proposed border wall with Mexico. Participants hope to demonstrate the vital role that immigrants play in the country.
"If you've ever been to Napa or Sonoma and see the people who do the hard labor at these wineries or farms or really any restaurant, they are immigrants," Poremba says. "It's people from everywhere — Latinos, people from Africa, Asia, the Middle East — immigrants make up a significant part of the labor in our industry, and it's something people should be aware of."
Poremba joins such acclaimed chefs as
Washington D.C.'s Jose Andreas and Chicago's Rick Bayless
in not only shuttering his restaurant but in guaranteeing that employees will receive their full day's pay as they stay home in protest.
"I really hope this is successful, because many people are very worried about losing their jobs," says Poremba. "My hope is that they will be able to do this without fear of consequence and with dignity."
Update:
Mariscos el Gato (2818 Cherokee Street; 314-449-1220) announced on their Facebook page that the restaurant will be closed as part of the strike.
Local Chef Kitchen will also be closed today. Chef and owner Robert Uyemura, in explaining his decision, says, "As a chef surrounded by immigrants in all aspects of my life, I feel it is very important to stand up for my family, friends and co-workers."

We are always hungry for tips and feedback. Email the author at cheryl.baehr@riverfronttimes.com.