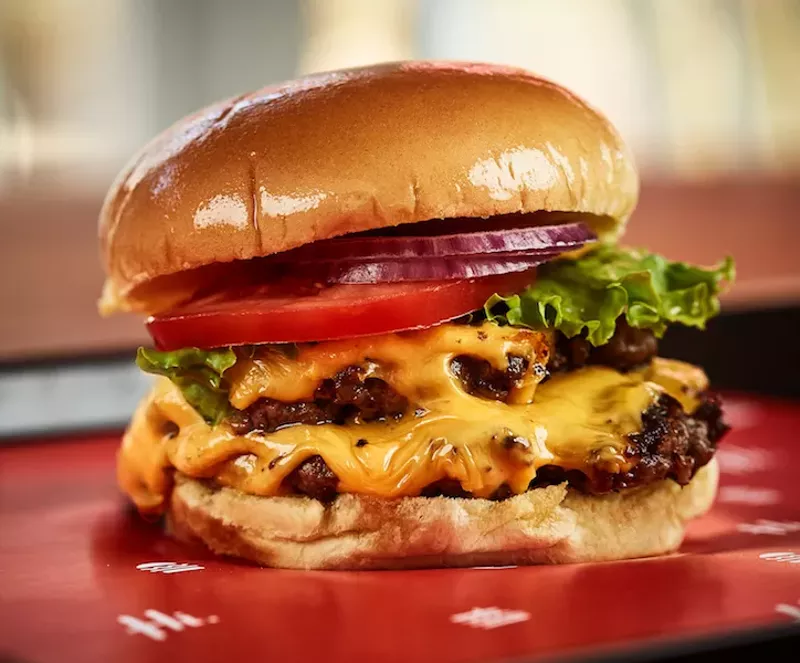 COURTESY OF HI-POINTE DRIVE-IN
January is historically a slow time for restaurant openings, and this month was no exception. Still, it's hard not to be excited about the few places that have opened their doors — see above for a good illustration of what we're talking about vis a vis Hi-Pointe Drive-In. And Cherokee Street's latest storefront, a
brightly modern tea cafe Teatopia
, also has St. Louis excited.
We also lost a few good ones this month, including two restaurants that helped bring St. Louis an understanding of true Mexican cuisine, not just Tex-Mex. As for other bad news on the horizon, now might be the time to visit Atlas Restaurant for one last time —
they're closing in just two weeks
.
Openings
Cork & Barrel Chop House & Spirits
,
7337 Mexico Road, St. Peters
Hi-Pointe Drive-In
,
1033 McCausland Avenue, Hi-Pointe
New Day Gluten-Free
,
7807 Clayton Road, Clayton
Teatopia
,
2619 1/2 Cherokee Street, Cherokee District
Yiro Gyro
,
15581 Manchester Road, Ellisville

See also: Hi-Pointe Drive-In Opens, Giving Diner Classics New Life

See also: Teatopia Is a New Kind of Tea Shop on Cherokee Street
Closings
Dandy Inn
,
1030 Lincoln Highway, Fairview Heights, Illinois
Moya Grill
,
567 Melville Avenue, Delmar Loop
Sansai Japanese Grill
,
822 Olive Street, Downtown
Senor Pique
,
14870 Manchester Road, Ballwin
Tom + Chee
,
1280 State Highway K, O'Fallon
Tortillaria
,
8 1/2 S. Euclid, Central West End

See also: Tortillaria to Close; Mission Taco to Open in St. Charles

See also: Moya Grill Has Closed in the Loop

See also: Senor Pique to Close After 12 Years in Ballwin