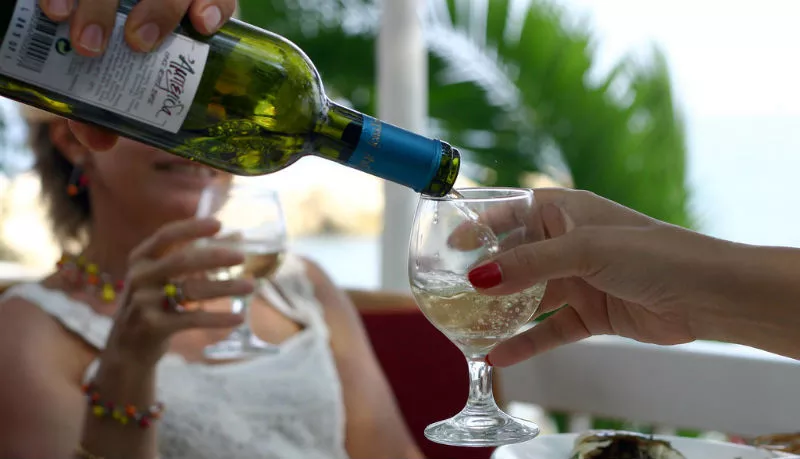 If you chat with St. Louis-based wine expert Angela Ortmann for even ten minutes, you'll get to know her no-holds-barred style. Chat for twenty, and you may find yourself blushing as she peppers conversation with a bit of blue language.
That uncensored charm is one of the things that Ortmann hopes will draw listeners to her new podcast "Shift Drink," part of a web-based platform she's launching next month called Cork Dorks with Forks, which will whisper the restaurant industry's secrets to die-hard foodies and boozehounds.
Ortmann, who is known throughout the St. Louis region as a top sommelier and restaurant coach through her longtime STLwinegirl business, had been considering ways to bring her passion for all aspects of the restaurant industry together for a while now, she says. After years of chatting with chefs, barkeeps, servers and more during the shift drink — the glorious on-the-house beverage consumed before heading home after a long shift, which gives her podcast its name — she realized that this casual, unfiltered conversation was magic and just needed to be harnessed and shared.
"To work in this industry, you have to be a complete crazy person. It's just not normal," Ortmann says. "And when you listen to these people tell their hilarious stories or speak with a passion for what they do, it's just — no pun intended — intoxicating."
What you get from "Shift Drink" isn't the same as watching
Top Chef
marathons, Ortmann stresses. Instead of pretentious chefs talking about high-end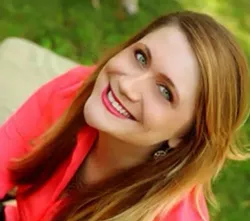 Angela Ortmann. Photo by Jacqui Segura.
ingredients with industry jargon, Ortmann plans to offer insider industry knowledge that's dished out by experts and enthusiasts alike in a morning show-style setting, giving guests the opportunity to share their own stories and spill unexpected secrets. The podcast's roundtable will regularly feature banter from well-known St. Louis names: chef Chris Ladley, bartender and author Matt Seiter, writer Holly Fann, chef and culinary event expert Marianne Moore, and blogger and food enthusiast Spencer Pernikoff.
"It's all about people with different expertise and backgrounds. Working with these guys, I could interview somebody all day long, but Spencer, who has never worked in the industry, will ask questions that I might not think of because it seems common to me," Ortmann says. "It's an intimidating world. Let's take that intimidation out, make it playful and fun, but still give solid information that's useful.
"And we're not just talking about food, drink and hospitality. We're also going to talk to chefs about their obsession with sleeve tattoos or the bad wine they like to drink at home," Ortmann continues. "We'll talk about women in the industry and tackle issues like mental health. Suicide rates among chefs are higher than you'd realize. This is all stuff that we talk about."
Ortmann sees "Shift Drink" as just one piece of her plan for Cork Dorks with Forks. She's interested in welcoming national food and drink experts to the podcast as they come through St. Louis and chatting with industry insiders as she travels the country. And the Cork Dorks with Forks website eventually will be filled with robust content from all participants, including opinionated blogs, how-to videos, infographics and more.
The "Shift Drink" podcast launches January 2 on
corkdorkswithforks.com
with a chat with Mai Lee owner/chef Qui Tran. More information is available on the brand's
Facebook page
.