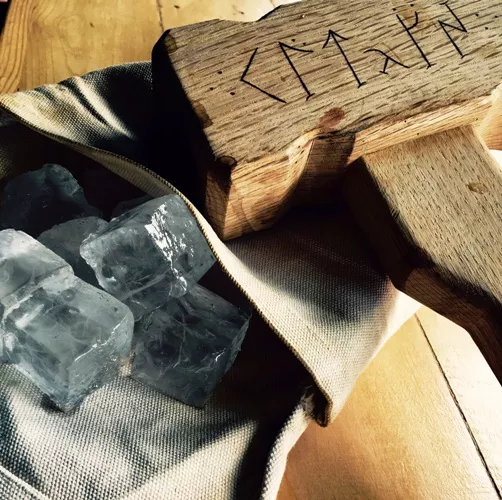 Benjamin Bauer | The Libertine
This summer, St. Louis chefs
threw down about their favorite kitchen tools
. Now that the weather's turned cold and we find ourselves cozying up to the bar, we were inspired to follow up with a survey of ten bartenders. Just like chefs, those perfecting the art and craft of the cocktail have prized instruments that help them do their job better. Some of them have sentimental value; others may even be in your kitchen.
Benjamin Bauer
The Libertine
(7927 Forsyth Boulevard, Clayton)
"My favorite tool is a Lewis Bag and mallet. They create crushed ice that isn't replicable by any machine. Machine-produced crushed ice has air in it, which causes the ice to dilutes and melt much more rapidly. A Lewis Bag filled with solid-by-design
Kold-Draft
cubes pounded with a mallet produces crushed ice with no air that will stay solid in the glass for the entire cocktail. This is a thing of beauty for me and I also find the act of crushing ice a fantastic stress reliever mid-service!" <!————————EndFragment————————>
Kevin Arndt
Juniper
(360 N. Boyle Avenue, Central West End)
"
Kold-Draft ice
is my favorite tool because of its importance in a well-made cocktail. It provides the obvious need for creating a cold drink without over-dilution. Good ice is an often overlooked and under-appreciated ingredient, but crucial in creating the perfect cocktail. Kold-Draft ice is larger and denser than regular ol' ice, so when you shake or stir, it melts at a much slower rate resulting in a drink that isn't watered down."
Nick Diginiani | Randolfi's
Nick Digiviani
Publico
(6679 Delmar Boulevard, University City)
"It's tough to choose just one, but I'll go with my
Beachbum Berry
bar spoon named 'Special Agent Dana Skully.' It was a Christmas gift from my girlfriend, Mindie. The skull provides a nice counterweight, making it easier for me to stir with my clumsy right hand (I'm a lefty)."
Joshua Johnson | The Chase Park Plaza

Joshua Johnson
The Chase Park Plaza
(212 N. Kingshighway, Central West End)
"I have a confession. I can't remember every classic cocktail or even my own creations to save my life. For example, the classic Singapore Sling. I know what goes in one, where it originated, and its importance in modern cocktail culture. But, for the life of me I can never remember if it's a quarter ounce of cherry brandy and a half ounce of orange liquor, or a half ounce of cherry brandy and a quarter ounce of orange liquor. I honestly don't get many orders for a Singapore Sling, but there are about eight ingredients in one and that's a lot to forget. Rather than just guessing and risk screwing up my guest's drink order, I swallow my pride and reach for the notebook I've kept in my back pocket for years. The moleskin notebook contains years' worth of classic cocktails recipes, house recipes, syrup and mixer recipes, variations and mass quantities of correction notes. It is the most important tool I own and I never set foot behind a bar without it."
Tony Saputo
Atomic Cowboy
(4140 Manchester Avenue, The Grove)
"In the first year of my marriage, my position as a bartender and bar manager grew quickly. I was often called on to work long shifts and late nights which challenged our relationship and led to many fights. Despite all of that, we were dedicated to making it work. On our second Christmas together, my wife gifted me a box set of three
Miyako ceramic knives
. Not only was I excited to receive this incredible gift, but I was thrilled to accept them as a manifestation of my wife's love and support. It was this gift that showed how much my wife appreciated not only my work, but also my passion. These knives, while dependable, sharp and exquisite, also remind me that no matter where I am, how hard the shift is, or how tired I may be, I have family that believes in me. That is the most valuable tool: family… And, knives you only have to sharpen once a year."

Turn the page for more bartender tools.
Tyler Baublitz
Mission Taco (398 North Euclid Avenue, Central West End)
"I'm gonna say a pineapple. You can use the fronds for garnish and then hollow the fruit for a cup. Also, the pineapple is the international symbol for hospitality, which is the most important tool behind the bar, period. So much so that me and my fellow bartenders at Mission Taco have all gotten pineapple tattoos as a group. Very often we get busy and we can lose sight of how to take care of guests, but that tattoo permanently on your body helps to remind you what's important behind the bar."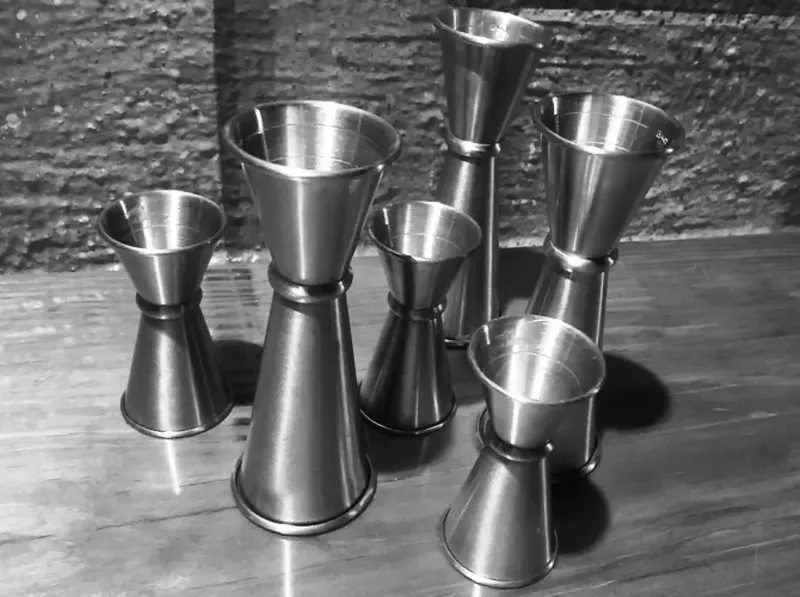 Noah Pg
Artisan Well
(artisanwellstl.com)
"My favorite bartending tool is my set of Japanese jiggers. They caught my eye when I saw Justin Lavenue using them at the Roosevelt Room. I've always appreciated what I think jigger pouring says about a place – that the bartender cares about making cocktails right every time and that what's going in to them is precious enough to be measured. Lavenue used those jiggers in a way that made me think, 'Man I need to be doing that!' He flipped the sleek and slender jiggers back and forth, two in one hand, adding an entirely new performance aspect to bartending that I hadn't seen before and that I've been challenging myself to imitate ever since."
Rob Somers | The Thaxton Speakeasy
Rob Somers
The Thaxton Speakeasy
(1009 Olive Street, Downtown)
"My favorite bartending tool is the 'cheater tin,' or Boston shaker – that's the smaller metal tin that fits into the base shaker instead of a pint glass. Of course, it's versatile – you can shake with it, stir in it and strain with it. Probably 80 percent of the cocktails made at a bar require a shaker at some point. The tin is far superior to glass as you don't have to worry about breaking it and you can be fast and bold behind the bar. However, perhaps their best feature is the great sound they make. With the thick ice that we use, the sound really takes over the room. You get everyone's attention when you bash them together to seal them and then double shake with the cubes bouncing from tin to tin in both hands. Sometimes I shake them to the drum solo from 'Wipe Out' just to entertain!"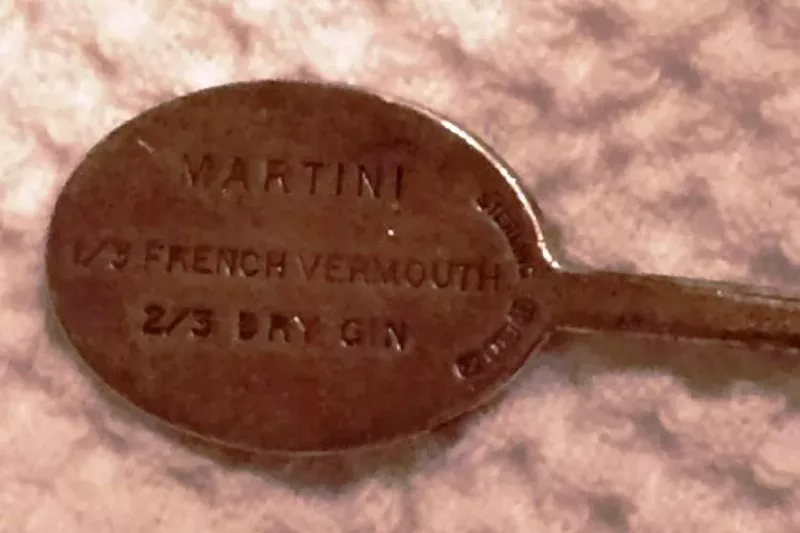 Matt Sorrell | Cocktails Are Go

Matt Sorrell
Cocktails Are Go
(cocktails-are-go.com)
"My favorite bar tool is a vintage cocktail stirrer my wife, Beth, bought for me in New Orleans. It dates from the early 20th century, as far as we can tell. Made of sterling silver, it has a recipe for a martini on one side and a Manhattan on the other. I don't use it for service, but I always keep it with me for competitions and at classes for luck."
Daniel McKeown | Eleven Eleven Mississippi
<!————————StartFragment————————>
Daniel McKeown
Eleven Eleven Mississippi
(1111 Mississippi, Lafayette Square)
"My favorite and most indispensable bar tool is definitely my
Kuhn Rikon
y-peeler. I use it for everything. I use it for our house-made ginger beer, limoncello, grapefruit gin and hibiscus cordial. It also gets a workout cutting twists for cocktails like our oak-aged negronis. Its carbon steel blade is super sharp, yet a three pack is only around eight bucks."
Editor's note: A previous version of this story listed the wrong employer for Nick Digiviani. He is a bartender at Publico. We regret the error.
Follow Sara Graham on Instagram and Twitter at @engagetaste. E-mail the author at sara@engagetaste.com.