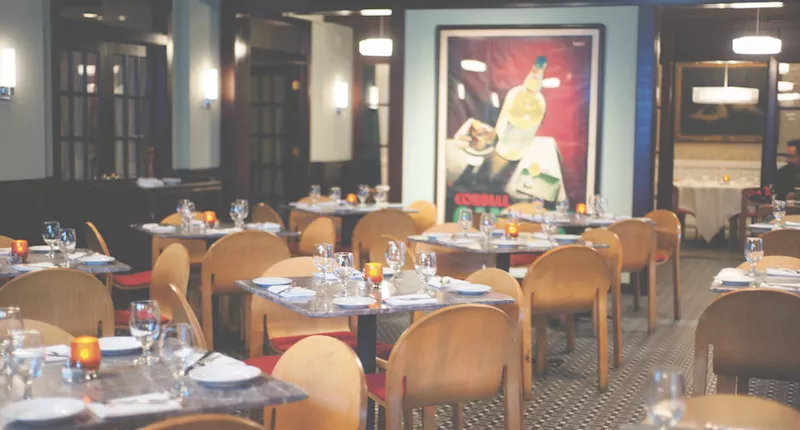 PHOTO BY KELLY GLUECK
Herbie's new dining room in Clayton contains touches of both its predecessor (Cardwell's) and its inspiration (Herbie's in the Central West End).
Regulars at Herbie's Vintage '72 in the Central West End were the saddest diners in town when news broke in May that the restaurant was moving — that is, until devotees of Cardwell's in Clayton learned the very same day that their beloved watering hole would be closing.
It turns out that neither party should have worried.

Last Monday, the CWE mainstay, rebranded simply as
Herbie's
(8100 Maryland Avenue, Clayton; 314-769-9595)
, settled into its new digs in the old Cardwell's space at the corner of Brentwood Boulevard and Maryland Avenue. The move has proven to be more than simply a relocation; rather it represents a merger of sorts of two of St. Louis' most iconic restaurant names.
With his lease up for renewal this fall, Herbie's chef-owner Aaron Teitelbaum was ready for a change. It just so happened that longtime Cardwell's owners Rich and Debbie Gorcyza were also looking forward to their next chapter: retirement. The restaurateurs struck a deal that would move Herbie's into the Cardwell's space. It would not be a merger, per se, but rather a Herbie's branded stewardship of the legendary Clayton eatery.
Cheryl Baehr
Herbie's executive chef Chris Vomund.
Executive chef Chris Vomund insists that the space may be different, but the new restaurant really is Herbie's. "We wanted to embody the old Herbie's feel — the art, the fixtures, the seating — we wouldn't dream of having our bar without our bar things," he says.
That said, Vomund notes that the move has been a blending of the two restaurants. "Our regulars have been very loyal and are making the trip west," Vomund says. "But the Cardwell's regulars and people in the neighborhood have also been very supportive."
As evidence of the restaurants' loyal followings, Herbie's bar has been packed with a mix of old and new faces. Fixtures from the CWE space set its loyalists at ease, including the vintage chandeliers and posh leather couches that made the trip to the new space. The Cardwell's bar has been revamped, going from a mahogany country club vibe to a Parisian-style lounge, complete with the Herbie's vintage posters.
The French bistro aesthetic carries through to the polished dining room. The layout is similar to Cardwell's — two large rooms, two small intimate rooms and a third, larger private dining space — though the restaurant received a facelift that softened its masculine feel. Twinkly wire chandeliers salvaged from the old Monarch (a nod to Teitelbaum's tenure at the now-shuttered Maplewood restaurant) hang from the ceiling, and pastel brocade wallpaper trims some of the walls. The hallway that leads to the restrooms is especially noteworthy, with LED lights installed underneath perforated ceiling tiles, creating what Vomund refers to as a "Starry Night" effect.
Cheryl Baehr
Herbie's revamped dining room.
Though the dining room has changed since the Cardwell's days, there is one notable similarity: the Herbie's management team insisted upon retaining as many of the Cardwell's staff members who wanted to stay on.
"We made a promise to everyone that if they stayed to help Rich and Debbie with the transition, there would be a place for them here," says Vomund. It's been no trouble incorporating them into the Herbie's staff who made the move west. "We now have lunch and weekend brunch service, so we've basically doubled our hours. There's room for everyone," he explains.
According to Vomund, Herbies' regulars should not notice a striking difference between the menus at the old place and the new one. "We always changed our menu seasonally, so any changes people see are those that would have happened are what we would normally be doing," he says. "Some of our familiar favorites, like the beef wellington, have had a facelift, but the staple items are still there."
The one place Vomund expects Herbie's to evoke the Cardwell's the most is its lunch menu: "We'll have the elements that people came to expect from Cardwell's, but with a Herbie's twist on them." He also expects the large outdoor patio to be a big change from what was available at the old CWE spot. "We're not used to such a great patio, so that's really exciting for us."
Vomund has been thrilled by the response the place has received in the just-over-a-week it's been open and looks forward to the start of lunch service, brunch and eventual patio season. He admits that change can be difficult for people, but believes that it's been necessary and welcome. "Everywhere runs its course — no matter how great or well run it is," he says. "We're just excited with what we are doing here."
Click through for more photos of the new Herbie's.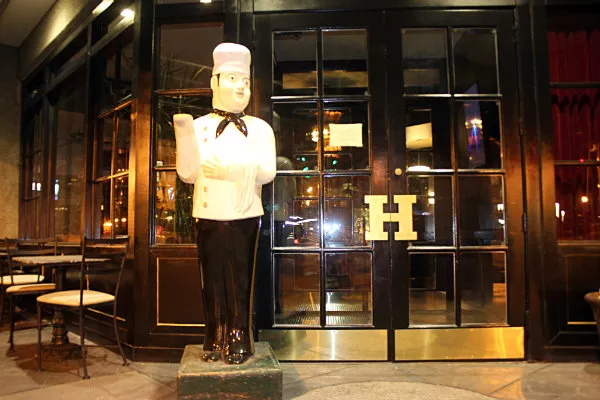 Cheryl Baehr
Chef Bonzo is liking his new digs.
Cheryl Baehr
The Herbie's bar has been packed every night of the week.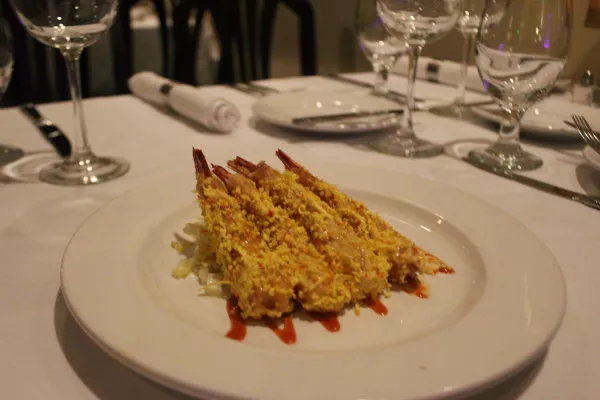 Cheryl Baehr
Herbie's "Firecracker Shrimp."
Cheryl Baehr
Herbie's main dining room.
Cheryl Baehr
Artwork from the original location made the move west.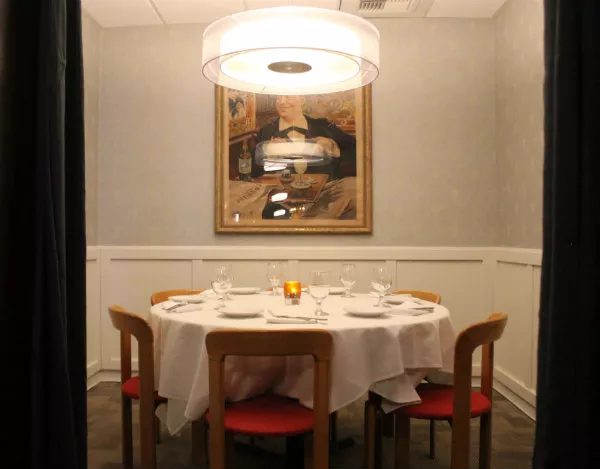 Cheryl Baehr
One of Herbie's small private dining spaces.
Cheryl Baehr
Herbie's large private dining room.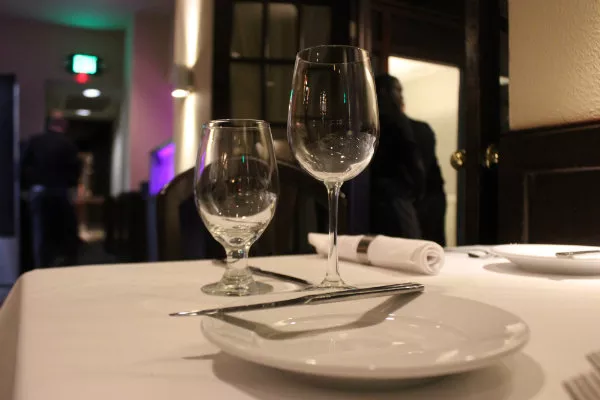 Cheryl Baehr
Herbie's is a steward of the old Cardwell's space.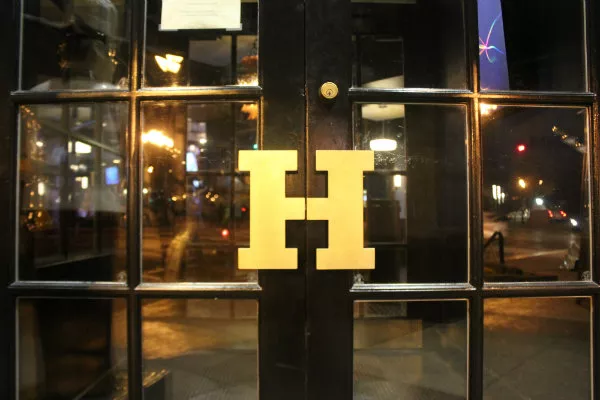 Cheryl Baehr
Herbie's is now open in Clayton.
We are always hungry for tips and feedback. Email the author at cheryl.baehr@riverfronttimes.com.