There is only one beer on tap as of yet at the B-Side (2709 Cherokee Street), the brand-new Cherokee Street joint promising "burgers, beats and brews." But that beer is Stag, a play on the vintage jukebox costs just ten cents, and the burgers are delicious. It's hard to imagine this place won't be a smash hit.
The B-Side is the brainchild of Joe Timm and Francis Rodriguez, who proved with their initial Cherokee Street effort, Yaqui's Pizza, that they know what the neighborhood wants. Here they're back with a terrific dive bar atmosphere, a stripped-down menu of solid drunk food and reasonable prices. The house burger, which comes with "Comeback sauce, Murican cheese and grilled onions" is just $4. The same price will also score you an order of chili — and since this is Cherokee Street, it's vegan. Of course.
Timm promised when we talked to him in September that service would be fast. "There are guys on our crew who got their starts in food trucks, so they understand the necessity of making it fast and simple. The thought is that someone can come in and say 'Let me get a cheeseburger and a Busch' and they can have it all in front of them in three minutes."
But why rush? There's a lovely patio with seats surrounding a small fire pit. There's that jukebox, which features tunes from the owners' personal collection — everything from T.Rex to LL Cool J. And the staff couldn't be more friendly or accommodating.
And if you're hungry, you won't want to stop at the burger. The "Frito Bandito" is the perfect way to soak up all that Stag you're drinking — a layer of Fritos, a burger, cheddar, vegan chili, onions that have been soaked in a Stag marinade, jalapeños and comeback sauce, which turns out to be a chipotle-based mayo sauce with more than thirteen different ingredients. Tasty.
Cherokee nights were made for food like this. And this bar was made for Cherokee.
PHOTO BY KELLY GLUECK
A burger plus the "Frito Bandito" — like manna for drunks.
PHOTO BY KELLY GLUECK
The vegan chili with cheese.
PHOTO BY KELLY GLUECK
An empty case of Stag provides fuel for the fire pit.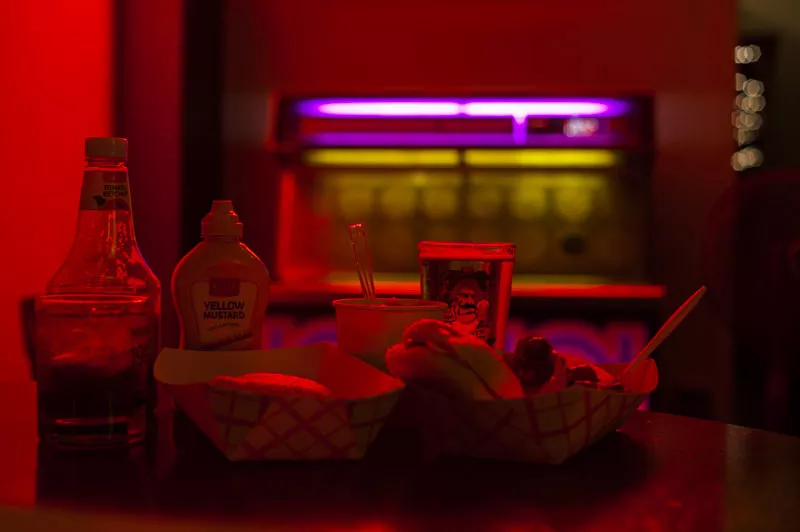 PHOTO BY KELLY GLUECK
The lighting lends itself to that dive bar vibe.
PHOTO BY KELLY GLUECK
The owners proudly scavenged that B from a discarded Burlington Coat Factory sign — how cool is that?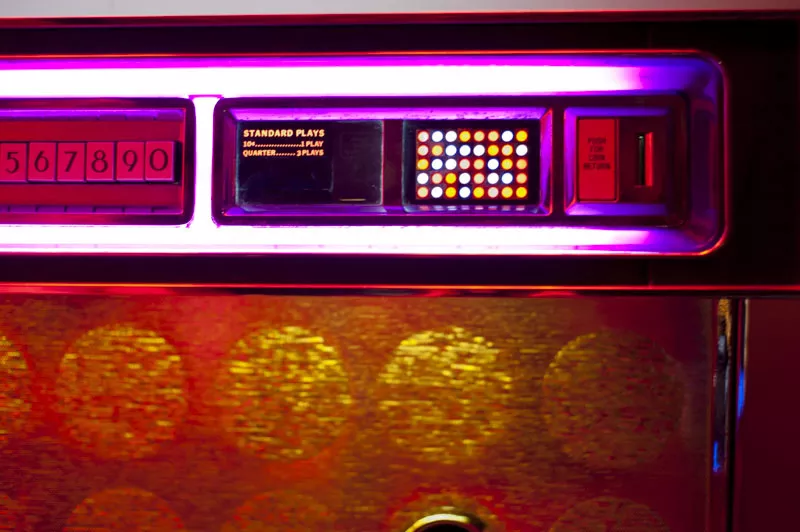 PHOTO BY KELLY GLUECK
It's ten cents to play one song or three for 25 cents. You may never step away from the jukebox.
PHOTO BY KELLY GLUECK
The menu is small, but will work for vegans.
PHOTO BY KELLY GLUECK
Play the Walking Dead pinball, or check out some local art.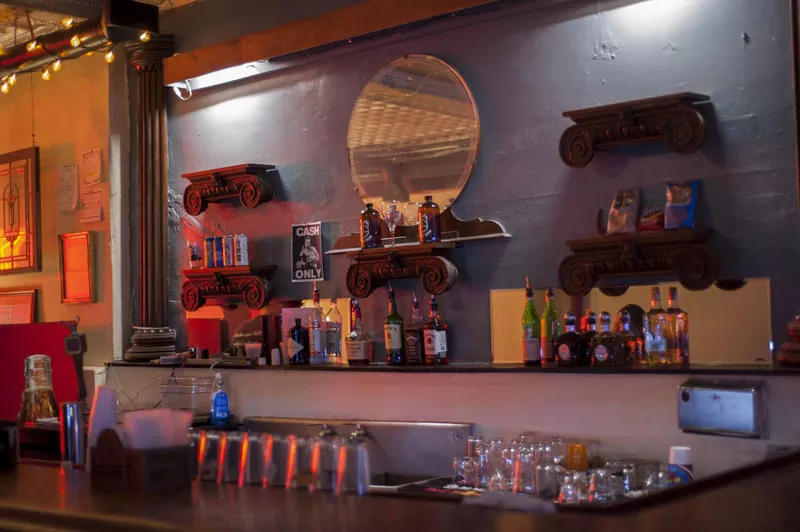 PHOTO BY KELLY GLUECK
There's a full bar, though Stag is the only beer on tap for now.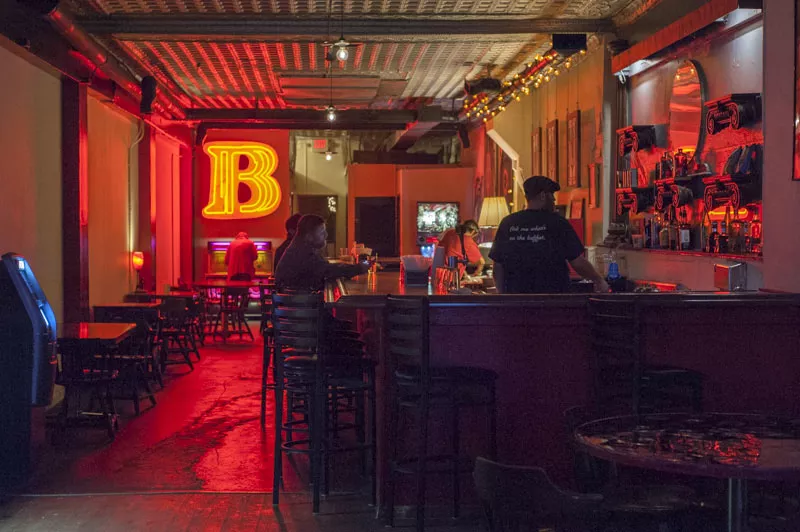 PHOTO BY KELLY GLUECK
The space formerly held Los Punk.