Photo by Mabel Suen.
Old Bakery Beer Company.
Election 2016 isn't the only place to make your voice heard this November. The Old Bakery Beer Company
(400 Broadway Connector, Alton, Illinois; 618-463-1470)
wants your vote on the new line of beers it has coming out — a year's worth of beers, to be exact.
The organic beer company is teaming up with
The Nature Institute
, a conservation and environmental organization in Godfrey, Illinois, to produce a new line of nature casks. Starting November 4, a different limited release will debut at Old Bakery Beer Company on the first Friday of each of the next twelve months. Each four-gallon cask in this new series will include a different Old Bakery beer combined with a different natural ingredient that was foraged from land within the region.
Amy Curry, director of outreach at the Nature Institute, says that most of the natural ingredients will come from land managed by the organization. The Nature Institute's land has all native species, meaning that they were there before people settled in the area and brought their own plants from other areas.
"These are ingredients that people can find on their property, and they're edible ingredients," Curry says. "These are ingredients that anyone could use in salads or pies, seasonings, herbs — things like that."
The cask will be tapped at 5 p.m., and each pour will be $5. Half of those sales will go to the Nature Institute.
Now, here's where you come in: Not only are you welcome to come try these new beers, but you can also rate them. After a year of these monthly releases, Old Bakery Beer Company will package the top-rated beer so you can purchase it at its markets throughout the St. Louis metro area. There will be a fundraising aspect to these packages as well, though the details have yet to be decided.
Curry, who is a home brewer, says she first thought of this idea one night while she was contemplating how she could utilize some of the Nature Institute's native ingredients in her own beer. She thought of Scratch Brewery, a foraged brewery in Ava, Illinois, and decided to approach Old Bakery Beer Company with the collaboration concept. Interestingly, co-owners Lauren Pattan and James Rogalsky had been brainstorming about how to include native ingredients in their beers, too.
Curry says it's a true collaboration, allowing Old Bakery Beer Company to add the native aspect to its organic beers, and giving the Nature Institute an opportunity to broaden its scope and spread native awareness. She also sees it as a chance to help people realize that they may have ingredients growing right at home.
"We want to let people know that, aside from just going to your grocery store, or even your local community garden or farmers market or something, you may actually have ingredients in your own backyard that you're not too familiar with," Curry says. "So hopefully this series kind of broadens everybody's horizons a little bit and lets them know about repurposing plants that can be found right in the St. Louis area."
You can see some of the Nature Institute's property below. For more information about the organization, visit thenatureinstitute.org.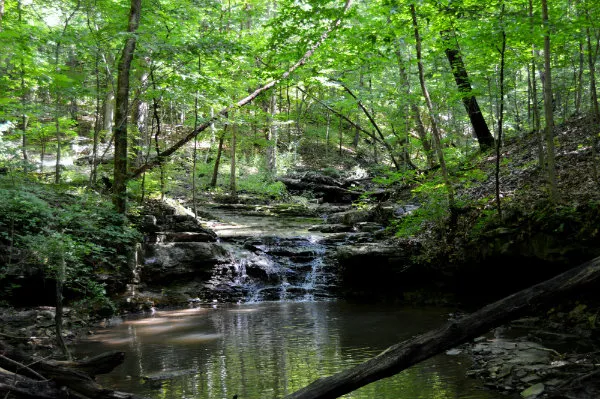 Photo courtesy of The Nature Institute.
Olin Nature Preserve, Beaver Falls Creek.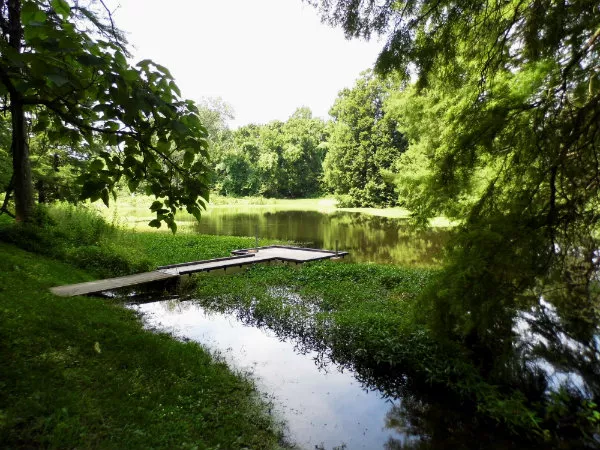 Photo courtesy of The Nature Institute.
Cypress Pond.
Photo courtesy of The Nature Institute.
Mississippi Sanctuary.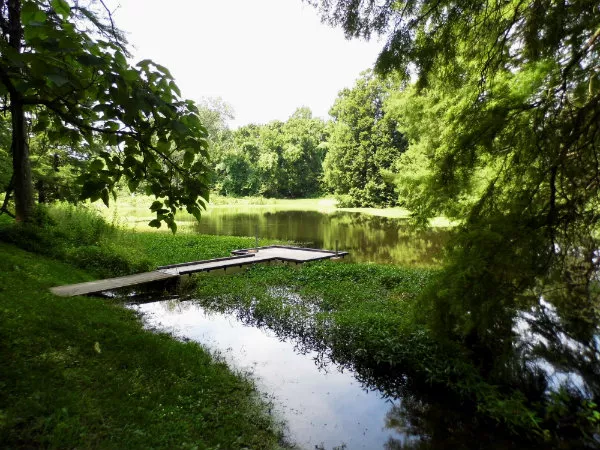 Photo courtesy of The Nature Institute.
Cypress Pond.