Photo by Lauren Milford
Mona's is located on Shaw Avenue in the Hill.
A new Italian — or rather, American-Italian — joint opened Wednesday on the Hill, in the location that housed Modesto for fifteen years. Its replacement,
Mona's
(
5257 Shaw Avenue, 314-772-8272
), serves up salads, pizzas and pastas, with a kids' menu and gluten-free options for pizza and pasta.
The contrast between Modesto and Mona's is marked — where you could previously sample tapas in a dark, romantic atmosphere, you can now enjoy a spin on Italian food in a bright, friendly space. The brick has been whitewashed, and blue-and-white checkered tablecloths adorn the tables, while yellow wooden chairs add some whimsy.
The contrast between Mona's and many of the other Italian restaurants on the Hill is noticeable, too; the antipasto salad is made with kale instead of iceberg or romaine, and provel appears nowhere on the menu. They're putting a fresh, modern spin on the classic Italian pizzas and pasta.
Pizzas range from $12-$14 per pie, and pastas are in the $14 range as well.
We had the honor of tasting the very first pizzas served here, and while they're still working out some minor kinks (including figuring out where the to-go boxes are located), it looks like Mona's is off to a promising start. More photos are below.
Photo by Lauren Milford
The roasted broccoli and potato pizza.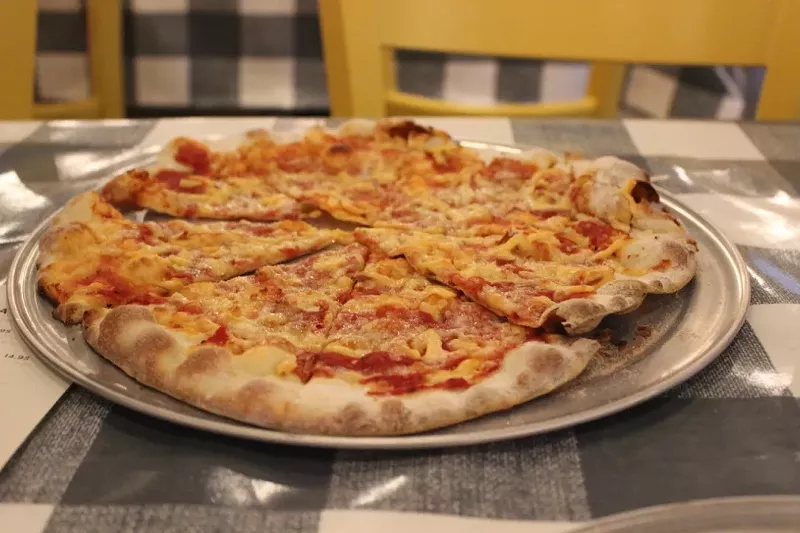 Photo by Lauren Milford
Kids' cheese pizza.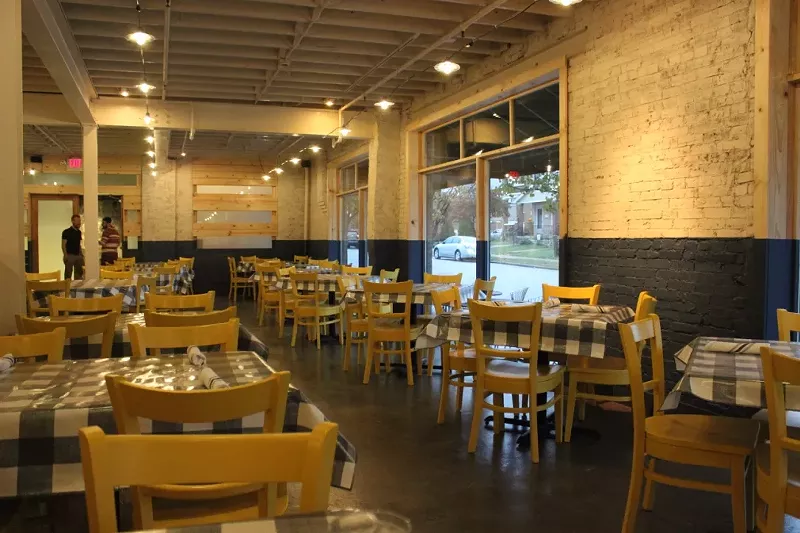 Photo by Lauren Milford
Mona's interior is bright and cheery.
Photo by Lauren Milford
The menu includes appetizers, salads, pizzas, pastas and desserts.