Cheryl Baehr
Nathaniel Reid is happy to put down roots in Kirkwood.
Acclaimed pastry chef Nathaniel Reid still shakes his head in disbelief when he thinks of all the places his job has taken him — Japan, Norway, Paris, Aruba. "I'm just a guy from Farmington," he says. "It's not like I am a doctor or anything, so it amazes me that I've been flown all over the world to show people what I do."
Reid may be humble, but his accolades speak for themselves. He's won numerous pastry competitions, including being deemed Pastry Chef of the Year at the 2010 U.S. Pastry Competition. He was named one of the top ten pastry chefs in the country in 2012 by
Dessert Professional Magazine
. He's studied at the prestigious Le Cordon Bleu in Paris and has worked at some of the most renowned hotel properties in the world.
However, the achievement he's most proud of (besides the birth of his daughter just over a month ago) is his new business venture,
Nathaniel Reid Bakery
(11243 Manchester Road, Kirkwood; 314-858-1019)
, which opened August 1 in Kirkwood.
The bakery, which is located on Manchester Road just west of Geyer, has already gained a glowing reputation for its beautiful pastries, savory sandwiches and artistic cakes. Seating is limited to a window counter and a handful of stools, but that hasn't stopped locals from congregating.
And that's exactly what Reid was going for.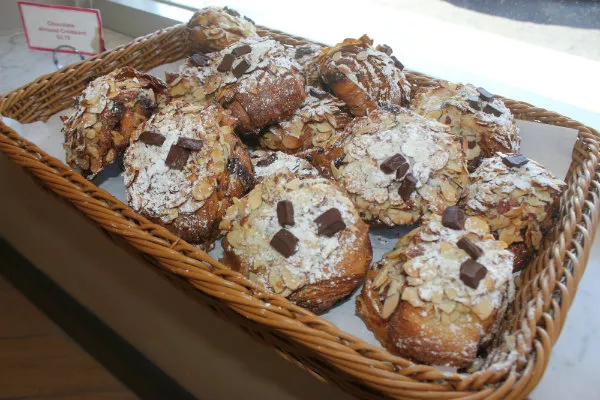 Cheryl Baehr
Chocolate and almond croissants are baked fresh daily.
"I wanted to create a place where people could come in and grab a coffee and a pastry really quickly," explains Reid. "It's the sort of place where you can come in before work or during lunch and grab a sandwich, but you are still getting something that is made with whole food, like a home-cooked meal."
A former biology major at Mizzou, Reid was drawn into the kitchen after he realized a career in science was not for him. His mother suggested he look into cooking, something that seemed out of left field and completely right all at the same time. "We had a family meeting after I decided I did not want to do biology anymore," recalls Reid. "My mom, out of nowhere, said, 'Why don't you look into cooking?' Once she said it, it just seemed right."
Reid changed his major to hospitality and restaurant management while working at a local restaurant in Columbia. He started out in the front of the house but begged his way into the kitchen. When the person in charge of pastries left the restaurant, Reid made his case to the chef and eventually found himself in charge of desserts. "It's a good thing he didn't look in the trash, because it took me several tries to get things right," Reid laughs. "But we ended up selling out so he let me keep doing them."
Nathaniel Reid Bakery is selling out every day too — only now, Reid gets it right on the first try.
Click through for more photos of Nathaniel Reid Bakery, now open Monday through Saturday from 7 a.m.-6 p.m.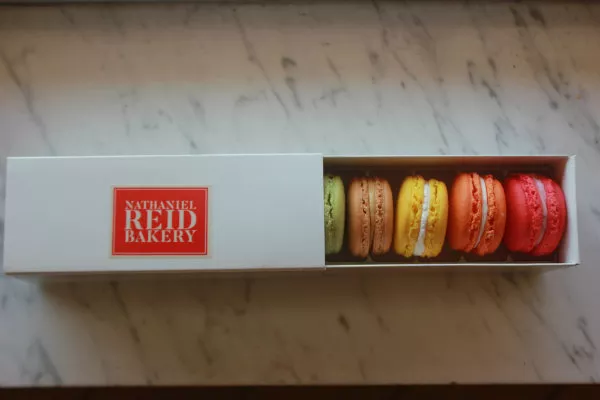 Cheryl Baehr
Colorful macarons made by award-winning chef Reid.
Cheryl Baehr
Chef Reid proudly displays his wares (and awards).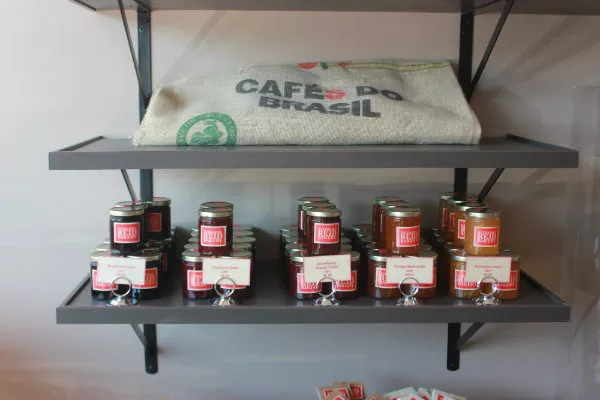 Cheryl Baehr
Chef Reid makes jam to go with his housemade bread.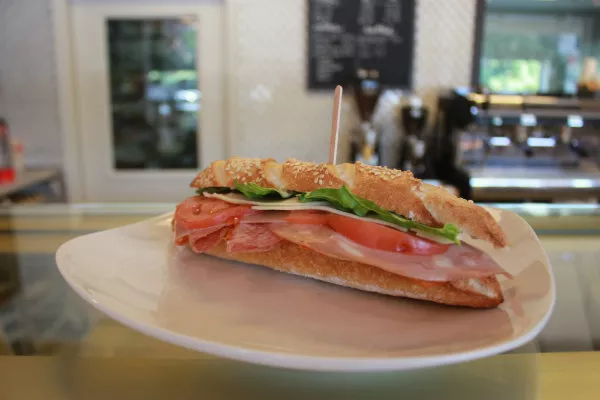 Cheryl Baehr
A selection of savory offerings, like sandwiches and quiches, are available daily.
Cheryl Baehr
The small bakery has already become a bustling spot in Kirkwood.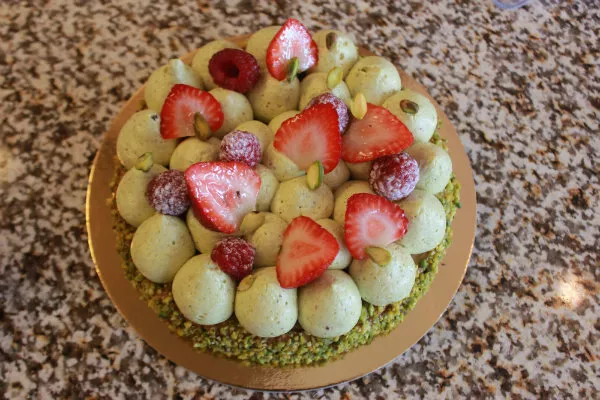 Cheryl Baehr
One of the many whole cakes for sale at the bakery.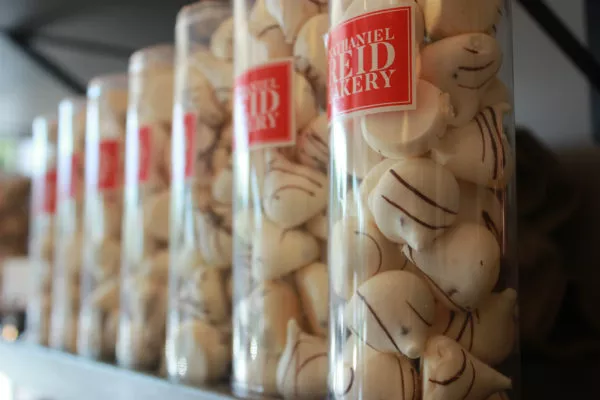 Cheryl Baehr
Housemade chocolates are also available at the bakery.
We are always hungry for tips and feedback. Email the author at cheryl.baehr@riverfronttimes.com.