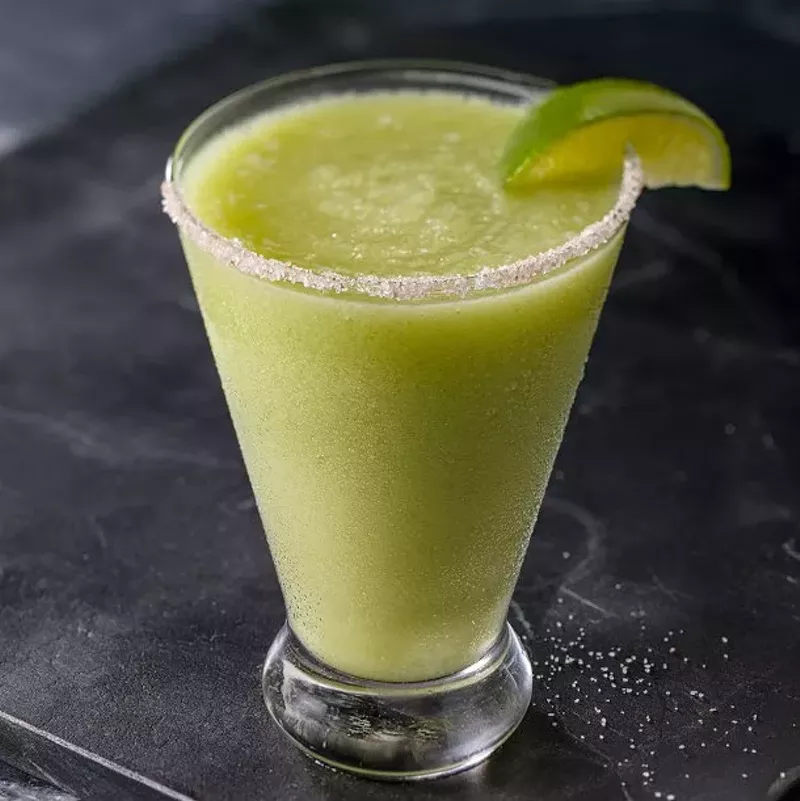 COURTESY OF CANTINA LAREDO
If you're the kind of drinker who likes super basic margaritas — you know, strawberry syrup, crappy tequila and a big pink parasol — you might not be so interested in the latest margarita on offer in the St. Louis area.
But if you like genuine Mexican classics, not just the Tex-Mex versions, and you've got a little hankering for a tequila-fueled adventure, you might want to schedule a visit to
Cantina Laredo
(7700 Forsyth Boulevard, Clayton; 314-725-2447)
, stat.
For a limited time starting now, the Clayton hotspot is offering avocado margaritas: a smooth and creamy version of the drink made with 800 Añejo Tequila, Midori Melon liquor, lime juice and plenty of Hass avocados. And because this is Clayton, and Clayton is fancy, they come with a Himalayan salt rim. Ooh la la.
They sell for $12.
"The avocado margarita has its roots in Mexico," Josh Santiago, general manager of Cantina Laredo, explained in a press release. "The addition of the fruit to the drink strikes many people as a bit odd. But once you try one, you'll see what all the fuss is about. It's time to put this drink on the map in St. Louis."
We'll drink to that.

We welcome tips and feedback. Email the author at sarah.fenske@riverfronttimes.com