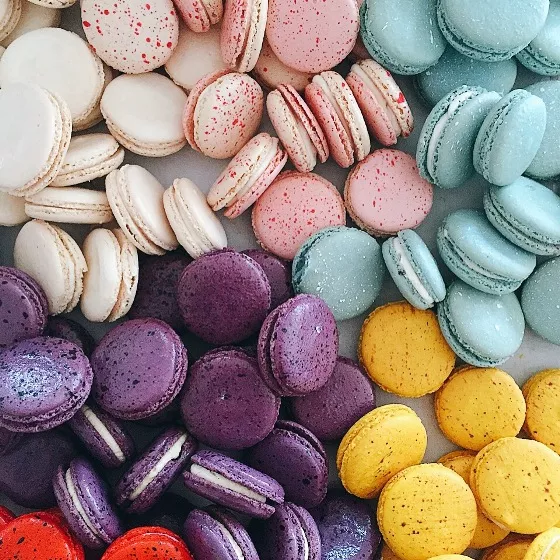 Macarons from La Patisserie Chouquette | photo courtesy of La Patisserie Chouquette
There's something about the laziness of summer that makes us crave fresh fruit tarts, flaky pastries, sinfully rich chocolate, warm just-from-the-oven bread and ice cream made from the flavors of the season. St. Louis has almost unlimited options to satisfy your cravings. Whether you're hosting a barbecue, packing a picnic or celebrating with friends and family, here are our top picks to help you end your meal on a sweet note.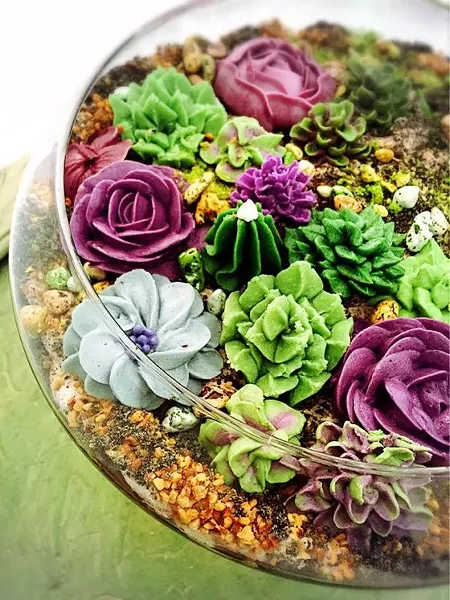 Terrarium Cake from La Patisserie Chouquette | photo courtesy of La Patiserrie Chouquette
La Patisserie Chouquette
1626 Tower Grove Avenue, Botanical Heights
After working as a pastry chef at the Ritz-Carlton, Simone Faure decided she wanted to spread her wings and create the pastries of her dreams. Literally. Often, whatever she dreams of the night before, she creates in her bakery that day – pastries you simply cannot find anywhere else. Faure does offer a few favorites as well, which have captured the tastebuds of her devoted customers, including "The Darkness," a croissant made with dark Dominican chocolate. Some of the finest macarons in St. Louis are found here, in innovative flavors such as cilantro chili lime, Georgia peach, tiramisu, summer sangria, fig and goat cheese and raspberry rose. The namesake chouquettes, which are something like cream puffs, are offered regularly.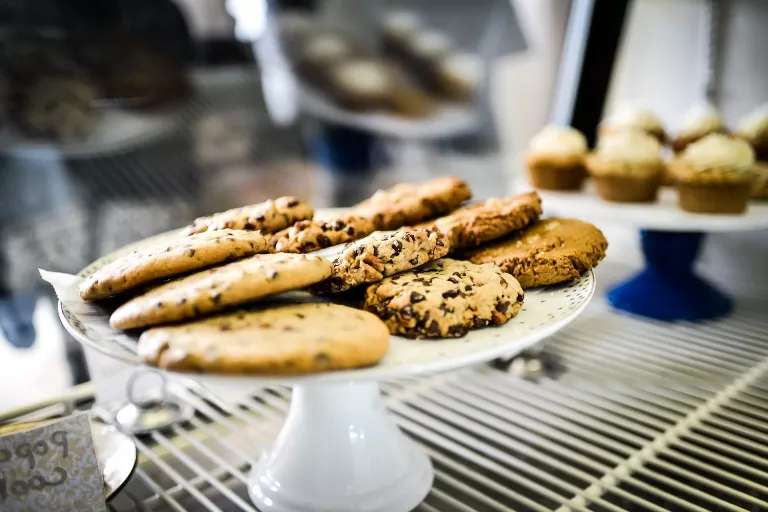 Fresh-baked cookies at Whisk: A Sustainable Bakeshop | photo courtesy of Whisk: A Sustainable Bakeshop
Whisk: a Sustainable Bakeshop
2201 Cherokee Street, Cherokee District

Whisk: A Sustainable Bakeshop first began baking solely for Fair Shares CCSA, but owner Kaylen Wissinger quickly learned that there are many local products and produce that translate well into cupcakes. She soon opened a storefront on Cherokee Street and specializes in all-natural, mostly organic, baked-fresh-every-day treats that have a local and nostalgic spin. Homemade pop-tartlets, ice pops, cookies, scones and cupcakes are customer favorites at the shop and at the Tower Grove Farmers' Market.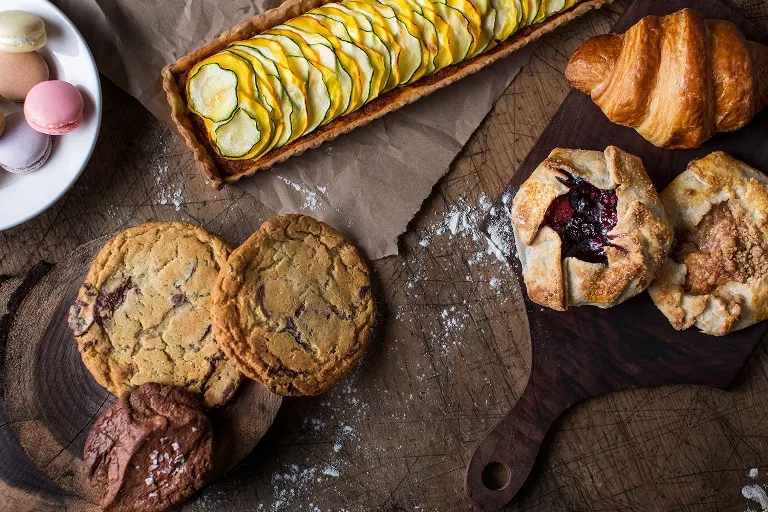 Pastry Selection at Winslow's Home | Jennifer Silverberg
Winslow's Home
7213 Delmar Boulevard, University City
Winslow's Home, open since 2008, offers a neighborhood bakery helmed by Bakery Manager Anna Long that features European-style breads, pastries, tarts and cakes – all made from scratch on-site using time-honored techniques. Available every day are croissants, monkey bread, danish, sweet and savory hand pies, sweet and savory scones, seasonal muffins, breads, doughnuts, cookies, pies, macaroons, cakes, candies and crackers.
Food and Wine
named its chocolate cookies America's best. Customer favorite cakes include a chocolate cake with salted caramel filling and espresso meringue and the chocolate mint fudge cake with chocolate sour cream frosting.
Salted Caramel Croissant at Pint Size Bakery | photo courtesy of Pint Size Bakery
Pint Size Bakery
3133 Watson Road, Lindenwood Park
In business since 2012, Pint Size Bakery's mission is to make every day a little special with a sweet indulgence. All produce and dairy are sourced local from small family farms and everything is made from scratch in small batches every day. Best sellers are savory scones, oatmeal cream pies and salted caramel croissants. The place is so popular,
it moved to a bigger new location earlier this year
— and there's
still
a line out the door.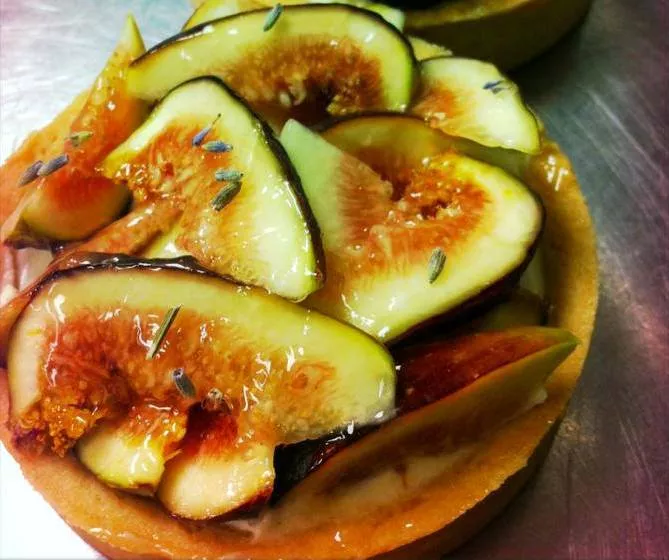 Fig Tart at Sucrose | photo courtesy of Sucrose
Sucrose
700 South 5th Street, St. Charles
Pastry chefs and co-owners Aaron and Agi Groff
opened Sucrose in St. Charles in March
as a European-style, from-scratch pastry shop simply because "who doesn't love the smell of chocolate and caramel every day?" Individual tarts, cakes and cookies abound. The Groffs previously operated a much smaller spot, 4 Seasons Bakery, but a successful Kickstarter launched them on the road to bigger things. Increased square footage isn't their only addition; after discovering three years ago that their daughter had Celiac disease, they began adding gluten-free pastry options. Customer favorites include French macaroons, orange and lavender cake, frangipane tarts and almond heart cakes.
Turn the page for more, including a Food Network winner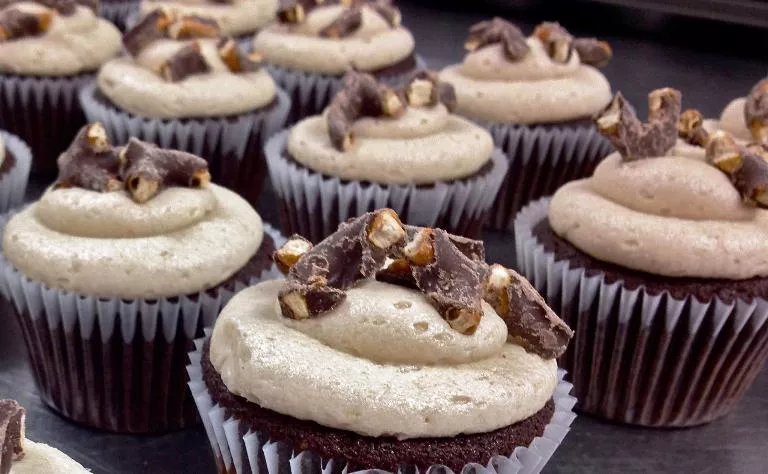 Beer and Pretzel Cupcakes at The Sweet Divine | photo courtesy of The Sweet Divine
The Sweet Divine
1801 South 9th Street, Soulard
The Sweet Divine stared as a cupcake truck in 2009 and now boasts a brick-and-mortar location as well, where you can find owners Jason and Jenna Siebert spinning a batch of buttercream, sculpting fondant, or putting the final touches on a cake with an airbrush. The customer favorite here is the chocolate chip cookie dough cupcake. The team now also notched a victory on Food Network's
Cupcake Wars
thanks to their "Drunken Pig" cupcake.
Croissants at Comet Coffee and Microbakery | Jules Brown Photography
Comet Coffee and Microbakery
5708 Oakland Avenue, Cheltenham
Open since 2012, the "microbakery" at Comet Coffee serves up small-batch pastries made from scratch every day with local ingredients. Their specialty is laminated doughs, specifically croissants, but customers also love the blueberry muffins, scones croissants, pies, savory quiche and a muffin with a soft-boiled egg inside. Their couverture (dark chocolate) chocolate chip cookies were just named Missouri's Best by Mental Floss, which praised the high brown sugar content and fleur de sel-sprinkled dough.
Maine Event Cookie at Sweet Art | ReineBayoc
SweetArt Bakeshop
2203 South 39th Street, Shaw
Husband and wife team Cbabi and Reine Bayoc opened SweetArt as a bakeshop, café and art studio in 2008. Baking is their passion, something they believe brings pure joy to life's celebrations and a "pick me up" when people are dealing with life's ebbs and flows. They specialize in classic Southern treats including buttermilk biscuits, banana pudding caramel cake and red velvet cake. They also offer some of the best vegan desserts in town. The customer favorite is the "Maine Event" cookie, a chocolate chip chunk cookie.
Wedding Cake at Sugaree Baking Company | photo courtesy of Sugaree Baking Company
Sugaree Baking Company
1242 Tamm Avenue, Clayton-Tamm
In business for 20 years, Sugaree Bakery was first opened by Pat Rutherford solely as a dessert bakery for desserts and specialty wedding cakes (the shop has won the St. Louis Wedding Award for Best Cake Design every time it's submitted). When husband and chef Jim Pettine joined in the venture a few years later, they added a storefront open just two days a week. On the menu went fruit pies, pot pies, quiches, cookies, cakes, ice cream sandwiches and real fig newtons. Pat's father's recipe for Canadian butter tarts recently won over the St. Louis Blues, who ordered them for this year's Stanley Cup playoffs.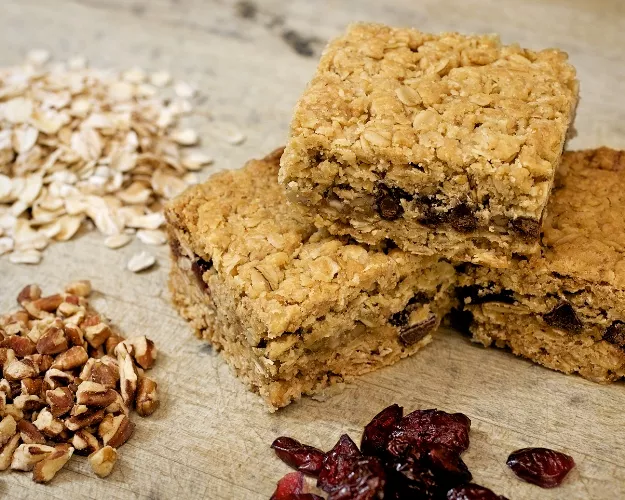 Granola Bars at Companion | photo courtesy of Companion
Companion
2331 Schuetz Road, Maryland Heights
Companion was founded in 1993 by Josh Allen, who had a vision to create wholesome European bread with simple ingredients — water, salt and flour. Twenty-three years later, Companion has expanded into a multi-dimensional company producing bread and baked goods for grocery stores, restaurants, universities and specialty retailers. At its
five-month-old compound in Maryland Heights
, customers can view the baking process from grain to delicious result. Customer favorites are the chewy butter and granola bars, pretzel croissant and the infamous MOMO – a rolled brioche dough with cinnamon and sugar brushed with butter and rolled in sugar.
Follow Sara Graham on Instagram and Twitter at @engagetaste. E-mail the author at sara@engagetaste.com.