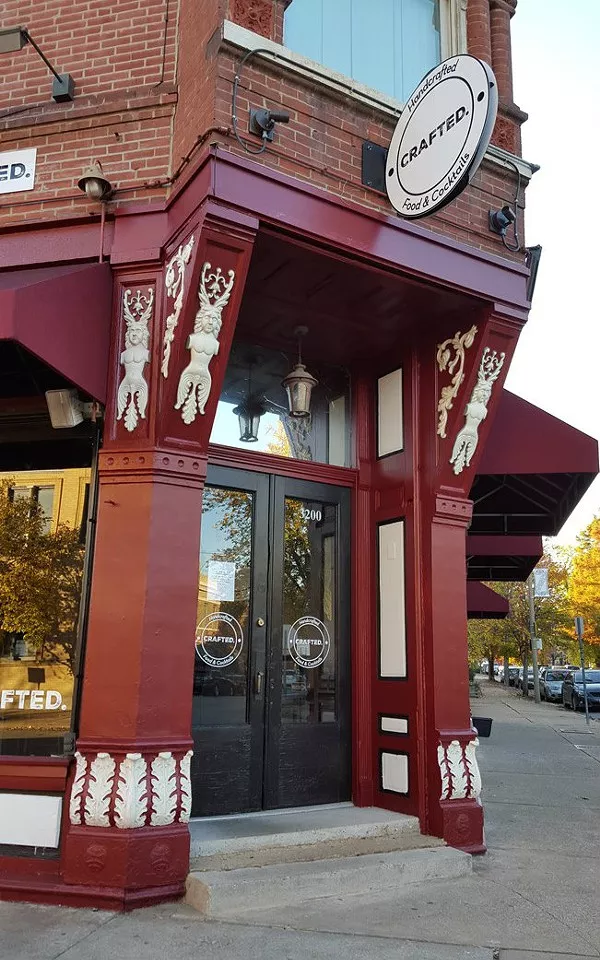 Photo by Matt and Angie Stockel
Four months ago, Jon Taffer came to town and rescued a bar in Tower Grove East.
This weekend, you can finally see everything that went down — the Bar Rescue episode that features Van Goghz Martini Bar & Bistro's transformation into Crafted (3200 Shenandoah Ave., 314-865-3345) will air on Sunday.
The episode, which premieres March 13 at 8 p.m. CST, is titled "Dragon Lady." According
to the SPIKE TV description
, "An apathetic owner would rather vape in the corner than engage with customers at her own bar. Can Taffer turn the situation around before the entire business goes up in smoke?"
(Lest you wonder about that vaping action — keep in mind this was filmed in November, before the smoking ban went into effect.)
Crafted, which now features cocktails served in coffee presses, is reportedly utterly transformed — and the word on the street these days is quite good. But
Van Goghz/Crafted wasn't the only bar Taffer attempted to rescue during his time in St. Louis. As we previously reported, he also helped revamp O'Kelley's (on the edge of downtown) into
a new baseball/World's Fair themed bar called Pasttimes on Fourth
and
City Bistro (on Gravois) into the Beechwood
. The latter makeover earned
less than stellar marks from our correspondent
.
No word yet on when the other two St. Louis-based episodes will air, but we'll keep you posted when we know more.
See also: Bar Rescue Came to St. Louis — and We Were There

Editor's note: We updated this post after publication to clarify the time the episode airs. In the Central time zone, it will be on at 8 p.m.

We welcome tips and feedback. Email the author at sarah.fenske@riverfronttimes.com