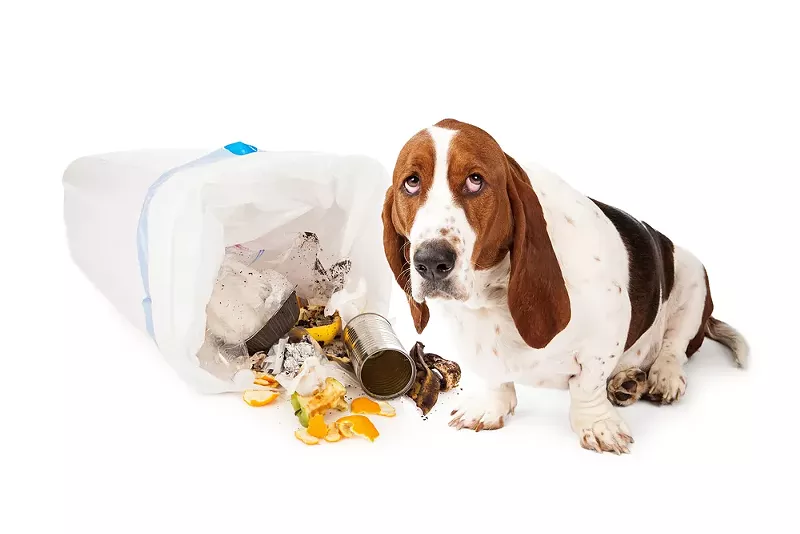 Yesterday, the RFT published a blog post seeking nominations for a people's vote on the most overrated restaurant in St. Louis. I signed off on it. I edited it.
As much as it pains me to write this, though, I was wrong. Just ask my husband how often those words have ever come out of my mouth in
any
context, much less in such a public forum, and you might get a sense of how painful this is to write. But I was wrong, so I might as well cut to the chase.
We should not have published this post.
I finally realized that with certainty yesterday as I contemplated an email from a reader named Dominic. Unlike a lot of readers I hear from, Dominic was nice, and I could tell he actually read the paper, not just pretended to have been a reader so he could angrily cancel his subscription (a dead giveaway there, people!). He questioned what purpose we accomplished by stirring everyone up, and asked us not to move on to the second phase of our proposed poll.
"What does anyone stand to gain from this?" he wrote. "Leave unqualified bitching to the Yelpers, please. Don't stoop so low."
What
did
anyone stand to gain from this, I wondered. And since when is the RFT into democracy anyway?
Believe it or not, we didn't go into this aiming to pick a fight. These ideas always seem OK in the moment ... crazy as that can seem in retrospect. The writer, Johnny Fugitt, is a booster of the St. Louis dining scene, one who gave our local barbecue major props in a
widely-publicized book
. (He's touted some great local restaurants, from
the Shaved Duck
to
Pappy's
, to anyone who will listen.) I've also become a fan, though I'll admit it took me a little time.
In fact, I'd argue that in the years between my first stint in St. Louis (from 2010 to 2011) and my 2014 return, the dining scene here took a great leap forward. There were always good restaurants here, but lately the sheer number, and diversity, is thrilling. In the last 12 months alone, I've had amazing Taiwanese in a quiet corner of University City, delicious Turkish on South Grand and insanely good Asian fusion in Fox Park. I tried a restaurant I was sure I would hate and instead fell in love (props to Retreat Gastropub!). I had the best lobster roll of my life at Peacemaker and a meal at Niche so epic that, when my friend recently reminded me that it had been a full year ago, I realized I could still remember every course.
All of which is to say, it's not like the scene needs to be taken down a notch. Right now, the chefs in this city are killing it — and if you want proof of that, you only need scroll back through our food blog. We're finding new places to love every week.
And the places that aren't so good? Time will take care of that. It's incredibly difficult even for good restaurants to make it in this crowded environment (
the imminent closure of Franco
, the first great restaurant I dined at in St. Louis,
i
s proof of that). For any eatery that's truly overrated, it's surely only a matter of time — especially if there's enough consensus to have made a difference in a poll like the one we were contemplating anyway.
So let me be clear about one thing. Pulling the plug on this plan isn't about refusing to call out the places that deserve it. Our restaurant reviews, as regular readers know, can occasionally be harsh. But critic Cheryl Baehr is hard only on the places that deserve it. She doesn't relish taking anyone down a notch. She does it because she believes the city's restaurant scene will be better for it — that honesty is more important than making friends.
And you know what? The St. Louis restaurant scene
is
better for that — Baehr has earned the city's respect for precisely that reason. (For the record, she didn't even know about yesterday's post until it was live, much less sanction it.) Chefs and owners alike seldom complain when hit by the sting of her lash, even though I know it truly does sting. Often, that's because they know she's right.
Which is exactly what made this particular idea so wrong-headed. Even the places that deserve criticism won't be helped one bit by the
RFT
turning over its authority to a group that, as several people pointed out, may well comprise competitors or disgruntled former employees. We'd be far better off, as
one wise reader suggested
, trying to crowd-source
underrated
places — at least then we'd be using the intelligence of the hive for something worthy of your time, not just more Internet negativity.
Returning to Dominic's question, what did anyone stand to gain from this? In retrospect, damned if I have any idea. I was wrong to publish this post, and I'm sorry about that.
And .... now my husband knows I'm capable of writing those words. So, yeah. You can keep the hate mail coming, but I'm definitely regretting this one already. I don't know about you, but I'm ready to cancel my own subscription.
Sarah Fenske is the editor in chief of the Riverfront Times. Email her at sarah.fenske@riverfronttimes.com.