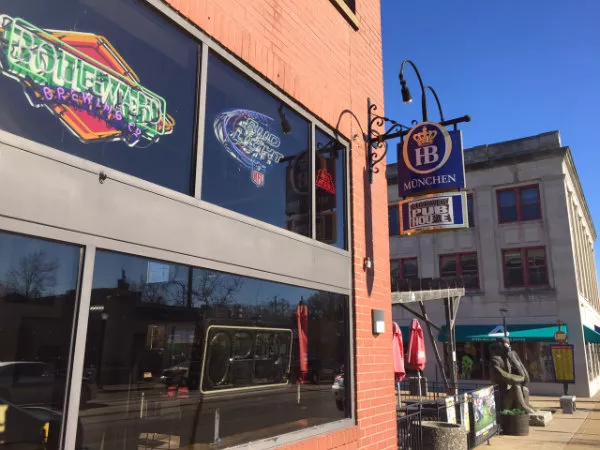 Market Pub House
, the six-year-old sports bar in the Delmar Loop, has closed its doors — but it's still unclear whether that's a temporary situation.
The word on the street is that employees showed up for work on Wednesday and found the doors locked. And indeed, the restaurant failed to open for its regular business hours either yesterday or today.
See also: Big Shark Is Leaving the Loop

However, a hastily typed sign on the claims it's merely a case of "interior renovation and remodel." John Racanelli, Market Pub House's owner, did not respond to three messages seeking comment; the phone at Market Pub House doesn't have a voice mail and no one answered during an additional half-dozen attempts to reach someone on-site.
The Loop has suffered a spate of closings — and planned closings — of late.
Saint Louis Bread Co.
and Al Forno E are gone, as is
Smoothie King
. Game Stop is closed, and
Big Shark confirmed yesterday that they're soon to be out the door, too
.
Could Market Pub House be next? We'll have more if we learn more.
See also: Market Pub House, Reviewed
We welcome tips and feedback. Email the author at sarah.fenske@riverfronttimes.com