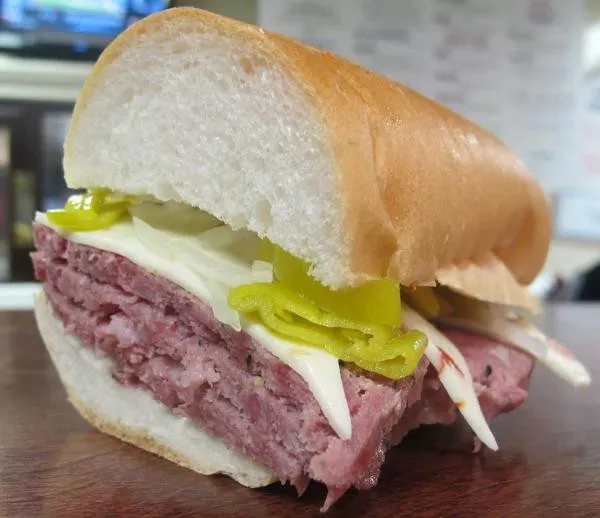 If you thought you were excited about Gioia's Deli opening a new location in downtown St. Louis, wait 'til you get a load of this.
The Hill landmark — which plans to open its
second outpost in 98 years at 903 Pine Street
on April 1 — will be serving free hot salami sandwiches this Friday, January 29, from its future downtown home.
The sandwiches will be offered from 11 a.m. until they run out.
So, basically ... you might want to get there by 10:45. Gioia's sandwiches are so beloved, they've been crowned the
very best in the Hill by someone who did truly rigorous taste-testing
. Downtown denizens may not realize how lucky they are just yet, but we don't expect something this tasty to stay secret for long.
We welcome tips and feedback. Email the author at sarah.fenske@riverfronttimes.com