Photo by Kate Burrus
Brewing Manager Eric Roy is the June model.
These days, beards and brews go together like, well, pizza and beer. It seems like just about everybody you meet in the brewing community is sporting a big bushy beard, each more adorably hipster than the next.
At Schlafly, this trend is in full bloom — to the point that the St. Louis-based brewery decided to put out a calendar to commemorate all those glorious whiskers. Its "2016 Beard Calendar" features its staff captured on film by the brewery's own Kate Burrus, with a two-day shoot at the Schlafly Bottleworks.
You can buy a calendar at either the Tap Room or the Bottleworks; they retail for just $15. And if you're not content to ogle some chin candy in the pages of a calendar, we hear that some of these brewmasters will be in attendance at tonight's 25th Annual
Burns Night at the Tap Room
. Come for the beards; stay for the poetry.
Below, some of our favorite calendar boys.
Photo by Kate Burrus
Charles Stockstrom and Jared Williamson, both brewers, are ready for April showers.
Photo by Kate Burrus
Quality Assurance Specialist Kyle Tavares and Brand Specialist Will Rogers are dazzling with May flowers.
Turn the page for more bearded fun at Schlafly.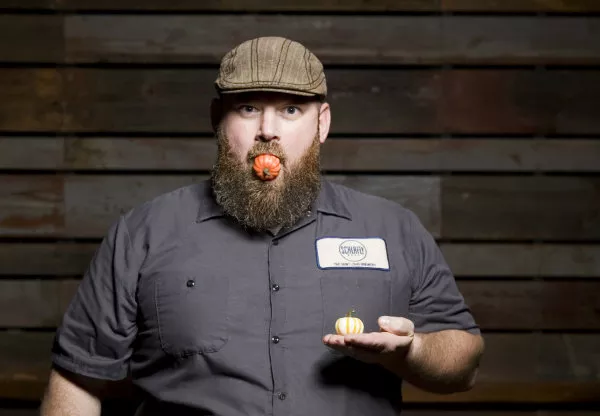 Photo by Kate Burrus
Maintenance and engineering manager Ken Marsh is Mr. October.
Photo by Kate Burrus
Communications manager Miah Smith is not only smoking hot, but he likes cats. Meow!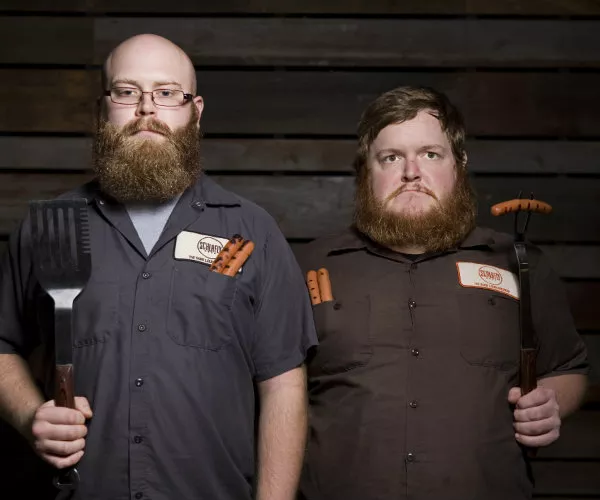 Photo by Kate Burrus
Kenny Franklin and Chris Wolf, both filler operators, are hotdogs. Clearly.
Photo by Kate Burrus
Tap Room Brewery Manager August Altenbaumer is the cover boy for the whole project. And with that grin, can't you see why?
We welcome tips and feedback. Email the author at sarah.fenske@riverfronttimes.com