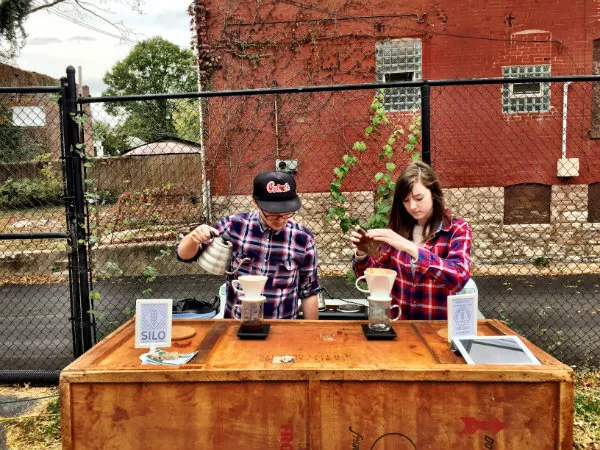 Rachael Burchett (right) with Anthony Burchett, two-fourths of Silo Coffee + Goods.
What's a recent college grad to do when her clean-water nonprofit is in need of sustainable funding? Get into the coffee business and launch a Kickstarter, of course.

Rachael Burchett, an alumna of Lafayette High School and Saint Louis University, decided to jump into the $100 billion world of coffee when a friend suggested brewing coffee as a means of providing a steady stream of income toward the nonprofit Burchett started a few years ago after visiting Panama for a church service trip.
The new, gourmet coffee company,
Silo Coffee + Goods
, is launching a Kickstarter campaign next week to raise $10,000 to open a gourmet coffee cart at TechArtista (
4818 Washington Blvd., techartista.org
), where Burchett's nonprofit, Solea Water, has based its operations for 18 months. A kickoff rally will be held at TechArtista from 4 - 7 p.m.
The event is open to the public – RSVPs can be made on
Eventbrite
– and the team and its partners will be speaking about the company's mission and providing samples of the brew. In addition to raising capital, the goal is to spread awareness of the water crisis in Latin America and interest people in making a difference.
Josh and Kim Jones brewing coffee.
Burchett, her husband Anthony Burchett, and friends Josh and Kim Jones started Silo Coffee + Goods two months ago. The company started out selling whole-bean coffee online. Now, with Blueprint enlisted as its roaster, it's now looking to brew its own roast, which Burchett calls "phase two." Ten percent of all profits made by Silo will go directly to Solea.
Solea Water works to provide clean water to indigenous communities in Latin America. The UN estimates that more than three-quarters of a billion people do not have access to clean drinking water, while the World Heath Organization estimates that more than two million people per year die from contaminated drinking water. Solea Water tries to make a dent in those statistics through its work with communities in Panama, Haiti, Belize, the Dominican Republic and Guatemala.
While the CWE has an abundance of coffee shops, Rachael Burchett believes her company will stand out from the crowd thanks to its higher-quality brew and social conscience.
"I think one of the big draws for our company is that we are so socially minded," Burchett says. "It's important to us that these coffee farmers are paid fair wages, since these are people not traditionally reached by fair trade."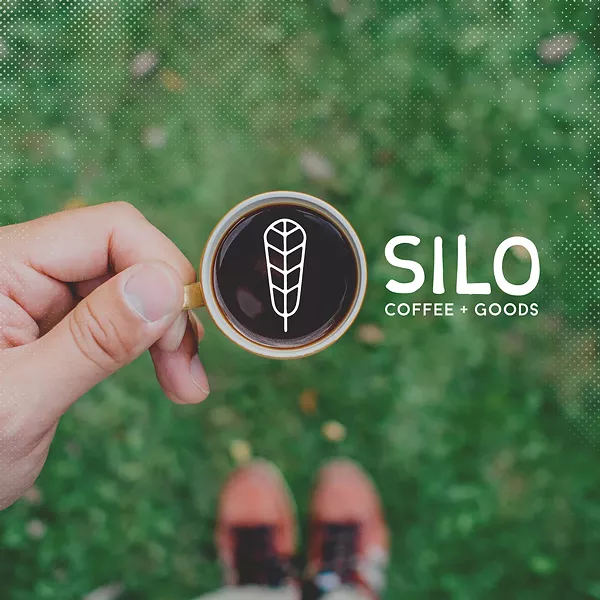 Burchett, who grew up in West County, now lives in the city's Shaw neighborhood. She thinks the 10 percent cut that goes directly to Solea will help, not hurt, her new company's growth.
"It's our goal to partner with these communities, and so putting the 10 percent directly toward that, it's a necessity," Burchett said.
Though she studied public health at SLU, Burchett believes that a combination of her experience as executive director of a nonprofit and the ties she has within TechArtista and the St. Louis startup community, including with Prosper Women Entrepreneurs, will allow her to succeed as an entrepreneur.
If the coffee cart sees success at TechArtista, Silo will look to expand to a brick-and-mortar location, potentially in Midtown. Burchett envisions a future in which Silo can partner with Latin American communities to sell artwork and hand-crafted goods created by Latin American artists, in addition to its gourmet brew.